Dota 2
January 27, 2019 07:00
ArsZeeqq: "My team plays that well, it wins even with a coach!"
Interview with a coach and an involuntary stand-in of the Virtus.Pro team straight from The Chongqing Major's venue.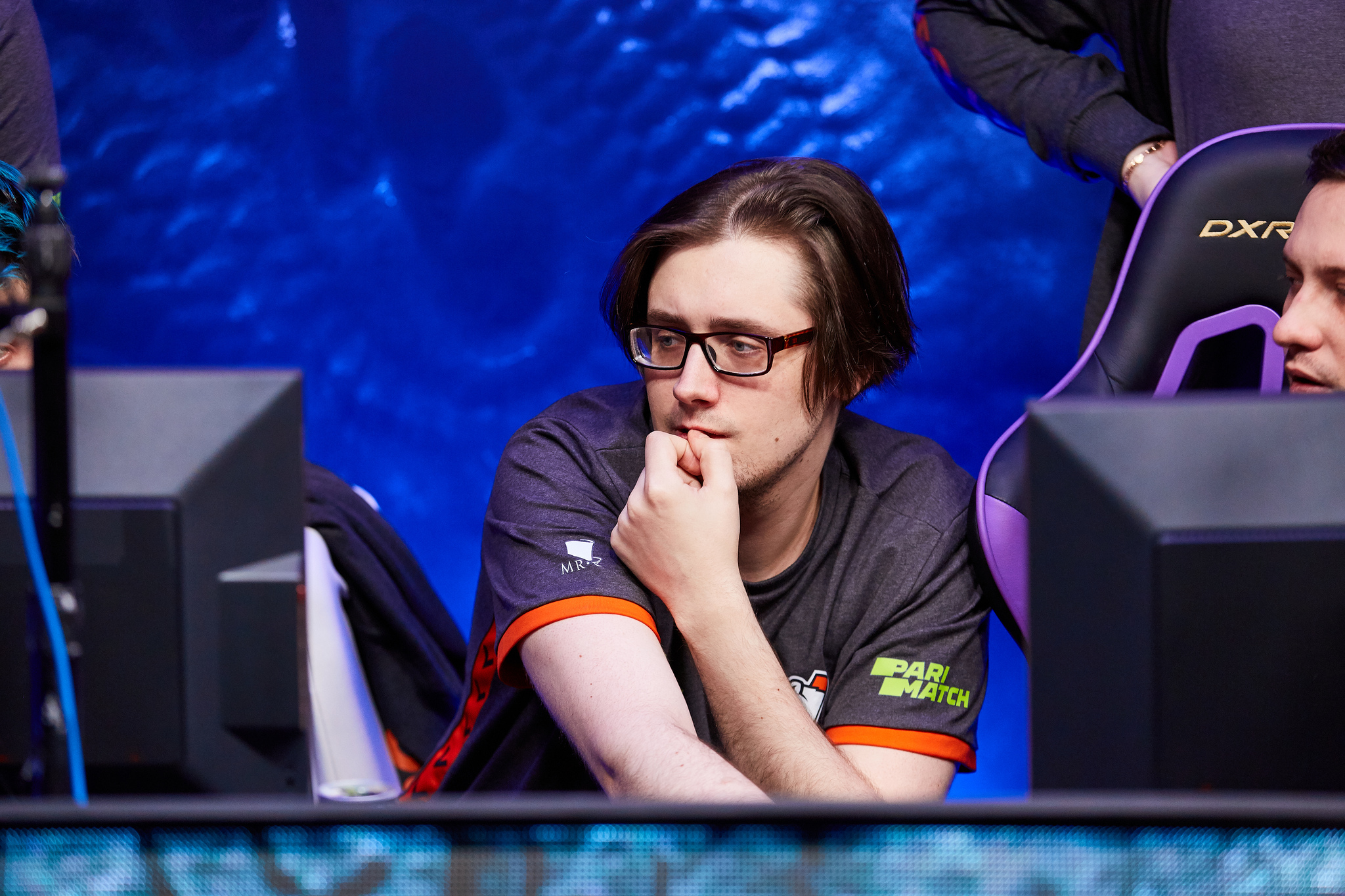 During a break at The Chongqing Major, the coach of Virtus.Pro Arseniy "ArsZeeqq" Usov has found a second to talk with the editorial staff of StarLadder on his career, coaching one of the strongest teams in the world, and about that very match in which he has debuted when playing instead of Solo and overpowered PSG.LGD.
Tell me how did you come to esports? How did you get acquainted with Dota 2?
I used to play Counter-Strike when I was 14 years old.
Was it still CS 1.6?
No, we played Source. We used to play on a local server in Ulyanovsk. Once everyone started talking about a new game - Dota. We sat down, tried it, and didn't like it. Later, when I downloaded and installed a local Battle.net and saw that there were lots of players, I began to play seriously. And disappeared for a long time.
And how did you come to esports when you were just casually playing Dota?
I attended tournaments during the first Dota, listened to the V1lat's 64-kbps broadcasts that I downloaded in Winamp, and watched games on Garena or Baxe games.
The very first big tournament I attended had already been on Dota 2 called "The Battle of Four". I used to with CemaTheSlayer, UnderShock and two Belarusian brothers Judo and obiwanbanan then. The tournament was also attended by Virtus.pro, still playing with NS back then, ROX.KISS with Solo, and another rather weak team that managed to pass the qualifications. Then we played two matches with Virtus.Pro on the stage .
Was it where you've got acquainted with the old roster of VP?
Then... It was a strange event, they were stars - Illidan, NS, Sergey G. They were such huge stars for us that we were just shaking while standing by their side, afraid of coming closer. It was even somehow embarrassing to say "Hello", as we were just "no names" for them at all, we're just some random guys.
What was it like to play against them?
Not that difficult, by the way. We could even win. We definitely had no chance against ROX.KISS, they were very strong then, won many tournaments, and fought for a place at The International 2014.
You meant the status of the opponents was forgotten in the game?
Yes, sure. Probably all esports men should see no names when entering the game, just heroes in front of them. It's like playing against LGD - you see the heroes and draft, and then you just play against them.
What happened next? How did you get acquainted with VP's current lineup?
We played in Vega Squadron together with Pasha and No[o]ne for a very long time. It can be said that I brought them to Dota. I found Vladimir in a very, very weak team. I told him that he has nothing to do with those guys and invited him to join me instead. A pretty similar situation happened with Pasha, but he didn't really want to play competitive Dota, he was just enjoying and spending some time in the game, but in the end, he also agreed. At that time, we have already been long-time acquaintances.
After I left the team, Alexei came to replace me.
I played with Rodjer in Prodota Gaming, there was such a team back then. Maybe it is going to sound too self-confident, but then I was a Vladimir's mentor. Maybe he respects me exactly for helping him back then.
I have never played with RAMZES666 and Solo, but have always been in touch with Roman and he always knew what I am capable of.
We had a funny moment with Alexei, when we had a quarrel on the Internet. But when we met in Katowice, we buried the hatchet.
And did they invited you to VP, how did it happen, who wrote to you?
It was Ramzes who wrote on Steam, "Will you go to the team as a coach"? I was playing something then and I thought he was joking. And at that time I was out of work. I had been training Team Spirit for a week already before, but I didn't like it.
I asked about Ivan and he said that it didn't matter and that Dvoryankin would write to me. And when Roman Dvoryankin did write, I understood that it was all for real. Such a magical story.
And when you had already accepted the offer, how was your first meeting with the team as a coach?
It was already on the bootcamp. That happened about two weeks after the talk.
I prepared, pictured everything, and made a plan for how I would work with them. Came in a fighting mood, well-prepared. Probably the guys liked it.
Were you nervous, had any thoughts about you replacing ArtStyle?
No. And such things should not be, in my opinion. If a person comes and trembles in such a situation, then he is definitely in the wrong place.
Tell us, how did you spend your time on a bootcamp? What were you doing, and how did you work with the team?
I'll start from the end of the day. When we finished playing clan wars, I write out some specific points on drafts just for me, that is, the things I want to change, what didn't work, and what I want to try. I try to find the default of the team: bans, picks, the key points of the game.
The next morning, I ask the guys to play matchmaking on some heroes so that they can practice before the scrims. And during the day, the guys played MM on these heroes. Of course, some of them don't need to do this as they already have a wide pool of heroes.
Even before the evening sparrings, I discussed some ideas with Roma, some draft moves, and bundles. I asked for his opinion on many issues. Then comes the time for the scrim, and I try the ideas that I singled out earlier for myself.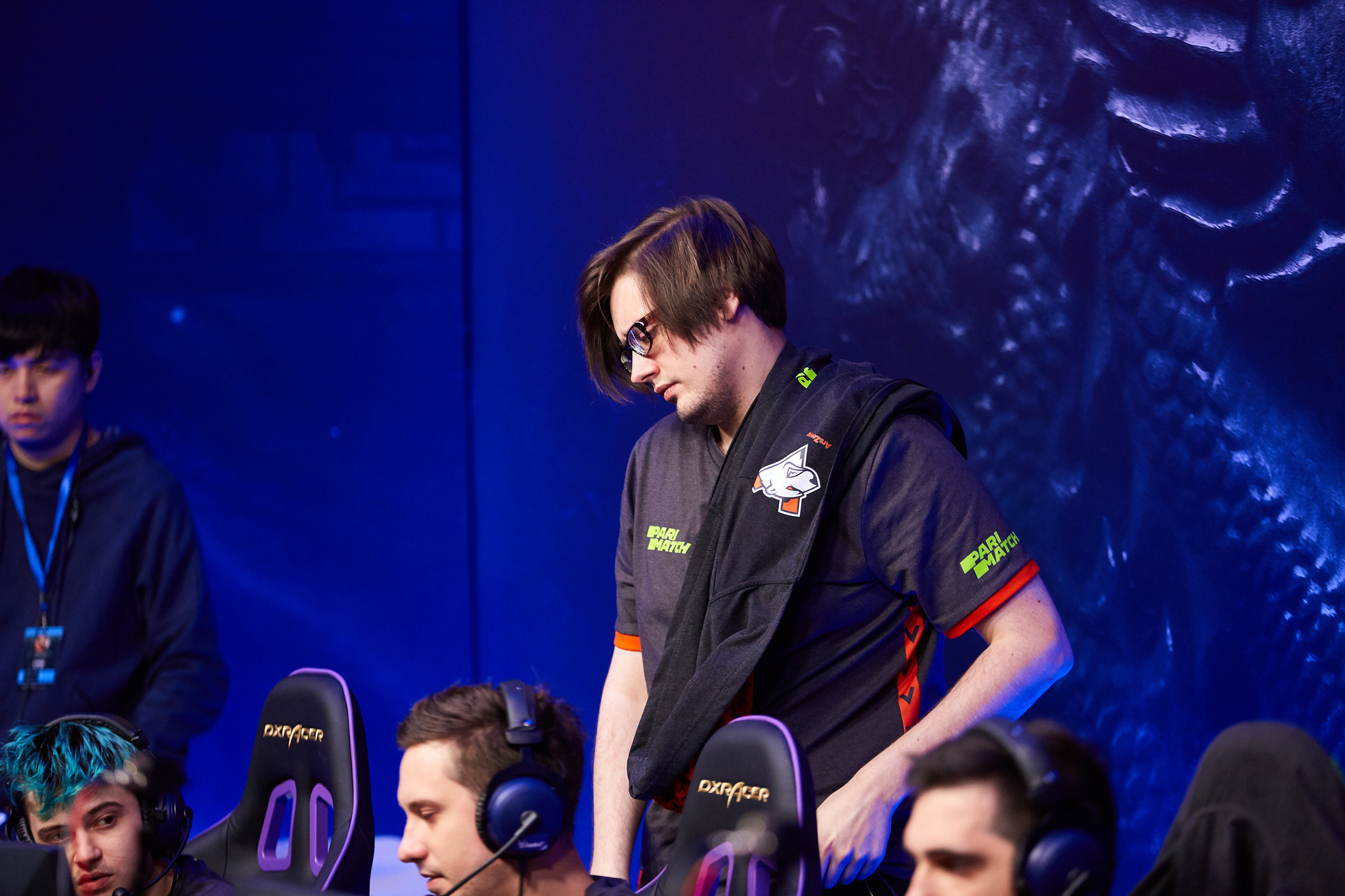 And when the analysis began, I looked for all the moments where something went wrong. On the contrary, everything was stable and good. When we win, it's way more difficult to look for negative moments. The most interesting things start when we lose - then the whole team joins me and we discuss it together. At the same time, we never focus on the individual results - when someone fails to defend the line or to press the button in time. In general, my task is to move it from the personal to the fundamental things down to the concept. Why are we doing this, in general? Why do we go triple? Why do we appear on the lines?
My second task is to bring the whole discussion to a joint opinion because Alexei and Roma like arguing. I do this in order to avoid any misunderstandings inside the game.
At the same time, if someone continues to defend his opinion, then on the next scrim we let him draft to prove his point of view. Recently on the bootcamp, I was faced with the fact that I have a lot of disagreement with the guys. Solo was given an opportunity to draft and I immediately understood his idea. I liked every point and then I started bringing it to the concept.
Was that bootcamp right before the start of the qualifiers for The Chongqing Major?
Yes, we gathered for like 10 days back then.
The qualifications were quite successful and even easy for you, except for one match - with NoPangolier. How did that happen?
I will answer this question as honest as possible. Playing qualifiers before the match with NoPango was incredibly boring and we were very tired after The Kuala Lumpur Major. We made up a minimal concept for the qualifiers, as well as the first picks, everything in one pattern. We made this decision, as changing the concept during the tournament is a bad idea, it will be a real mess.
Tired, right after we won the major, and played boring matches for 20 minutes - well, how can the fire in the eyes emerge? And then, they finally faced a team that prepared something, so they lost.
Upon your arrival in Chongqing for the group stage, you were also looking a bit relaxed. Was it also boring because of your weak rivals?
I would not say that. Some teams did not play tournament games before at all, so it was impossible to prepare for them. You have to adapt during the match. Even EHOME, who played Minor in Bucharest, have greatly changed the game. That's why we were losing the first maps in matches. I lost the drafts in the first games of series.
Let's move on to the Playoffs and to the match you had to stand in for Solo. How did it all evolve?
Well, at first there were some jokes like "Ok, get ready, the coach is in the game," I was just brushing it aside. Because I hadn't played at all, my account was borrowed by Ramzes. I was a bit afraid, as I had to play on someone like Chen, and I hadn't seen him for a thousand years.
In the end, both Semen and Rinat agreed to become a stand-in, but Valve forbade that because they took part in the tournament. And when it was decided that I would play, I had such a strange feeling that I didn't play a single game on Grimstroke at all and that I might have to play on Chen. Thanks to God, I didn't have to, and I played on the simplest characters.
What were your emotions like before the first map of the match?
I worked as a sports psychologist, such things as self-preparation and setting myself up for playing on the stage have been worked out by me before, so it wasn't a problem. I had no strong emotions before I sat down to play and during the game. Emotions have appeared after.
The whole team was happy.
Actually, it was me who was really happy. For them it was like we won, let's go ahead. And I won over one of the best teams in the world without playing Dota. But it's really amazing that my team plays that well, it wins even with a coach! Moreover, one player was ill (RodjER had a high temperature during the match, - ed.).
This is a terrific feeling when you realize that the people you work with are such amazing players.
After the match, how many jokes were there about you being in a team?
There were some. Our community jokes all the time. A lot of jokes were due to the fact that Ramzes plays on my account and there is already a 7.000 rating while Solo is losing games.
What can you say about your rivals? Who would you like to meet, and who is the most uncomfortable one to play with?
It's inconvenient to play with EG. When we defeated them, we exhaled. It seems like they have the same pool of heroes as we have, and they play about the same things as we do. We also played a lot of scrims on the bootcamp with them, so we understand each other's game very well.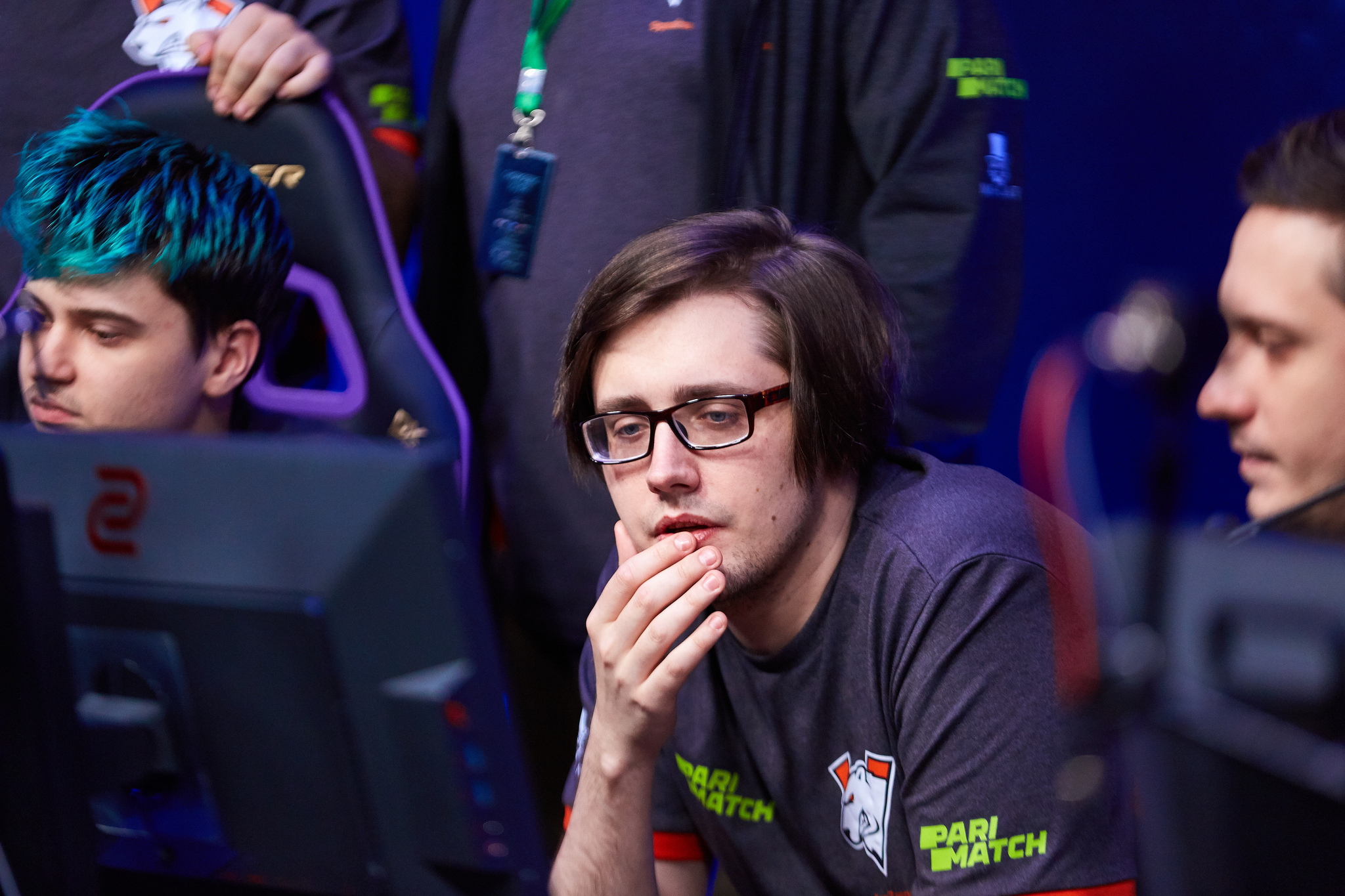 Team Secret are always playing very well, maybe they will become our most dangerous rival.
Do you personally feel any additional excitement in the game against Puppey? After all, he is the master of the draft.
Puppey is a separate topic for conversation. I think he is a great drafter and a great player, but he takes too much responsibility. I'm pretty sure that he is the one who does the draft. And this is amazing as, for instance, he plays some series in the final and he doesn't have time to think about what to take in the next game. He has to, as they say, get ready on his knees. And I can watch the game and think over the pick on the next map at that time. It is very difficult for him and, as it seems to me, he often overplays himself.
Perhaps he overestimates rivals, their knowledge and understanding of his thoughts.
And finally, what should we expect from VP in the season? Have you made up a plan for the tournaments, perhaps you are already thinking of missing some of them?
We don't plan the whole season in advance. We decide everything at once. But in my opinion, there must be a balance in how much you play and how much you rest in order to avoid such situations when you have free days for more than a month, for example.
Do you think it affected the results of The International 8?
I am fully confident that this was due to contrast. When you are at a peak point for a long time, and then you rest for a long time and do nothing, you lose all your pace, all your energy. Therefore, we always need a smooth schedule: play the tournament, have a week's rest, and then play again.