Dota 2
April 27, 2017 11:53
The Kiev Major: mousesports were defeated by Invictus Gaming
Matches within the Playoffs of The Kiev Major have finally started. In the first clash were fighting Invictus Gaming and mousesports. The Greeks failed to deal with the opponents and leave the championsip.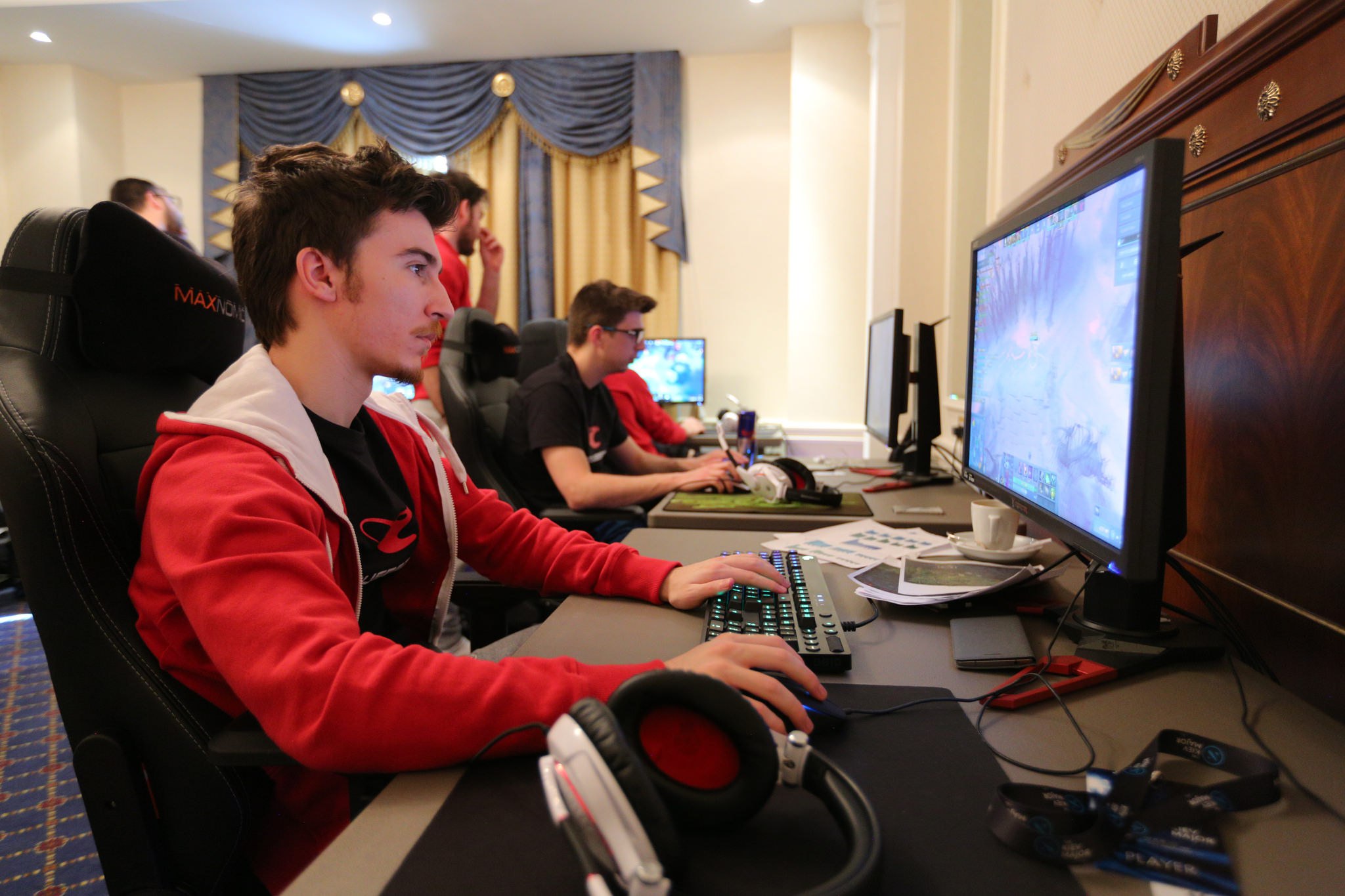 The first map was started with a run of kills by mouz, but soon they lost the lead. In a few minutes, the Chinese squad responded with two frags and the teams tied the game for a while. Invictus Gaming managed to turn the tide of game and, on 46th minute, they managed to pick up an imortant team-fight. After that, the Chinese went to the enemy's base and paragraphed the meeting in their favor.
Results of the first map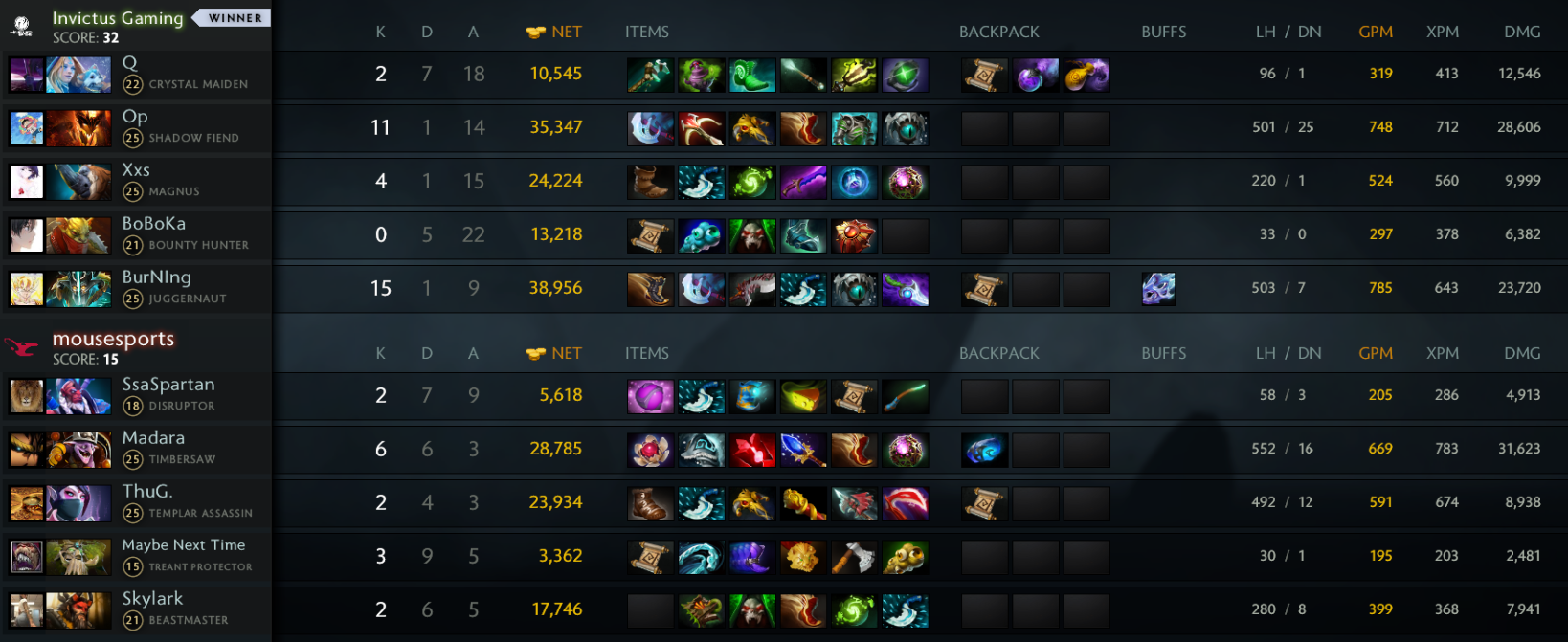 After an even fight during the first 10 minutes of the second round of series, mousesports managed to take the lead. The Greeks won a team-fight nearby the Roshpit, took Aegis and, up to the 18th minute, destroyed all the opponent's external towers. The game was fully dictated by mouz. The team from China tried to turn the game's tide, but failed and had to give up.
Results of the second map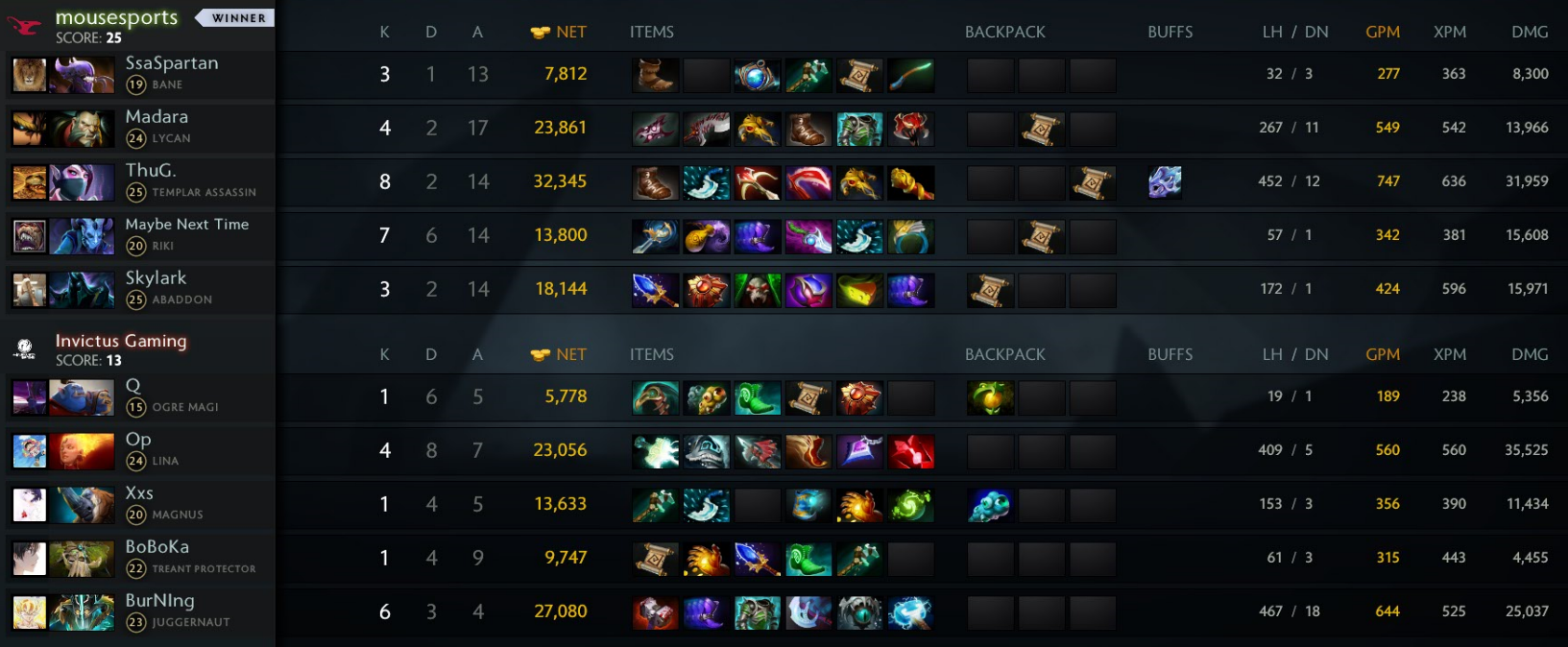 The decider-map started with a steady farming of key-heroes. Only on the 7th minute, the Chinese squad made the first kill and soon destroyed the opponent's Т1-towers. The further fight on a map was quite close. Both teams wanted to continue their path through the tournament and the control over the game was constantly changing its holder. However, Invictus Gaming managed to take the lead and started smashing the enemy's sides. mousesports failed to withstand and were defeated in this BO3-series.
Results of the third map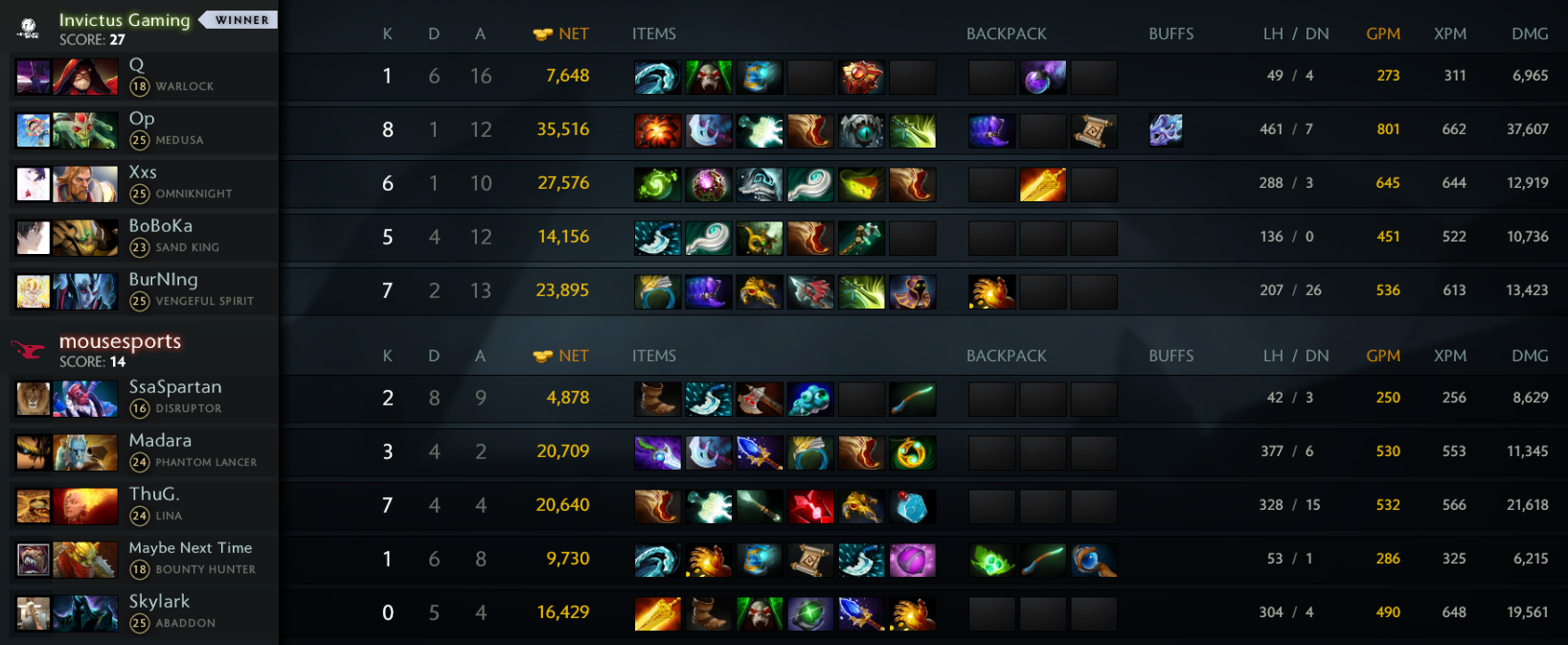 mousesports leave the tournament, while Invictus Gaming will play against the winner of a duo Team Liquid/Newbee.