Dota 2
April 29, 2017 11:15
IG first to advance to semifinals of The Kiev Major
The third game day of The Kiev Major began with a match between Team Liquid and Invictus Gaming. Both teams approached the match in the status of the tournament favorites, but only one team could go to the semifinals.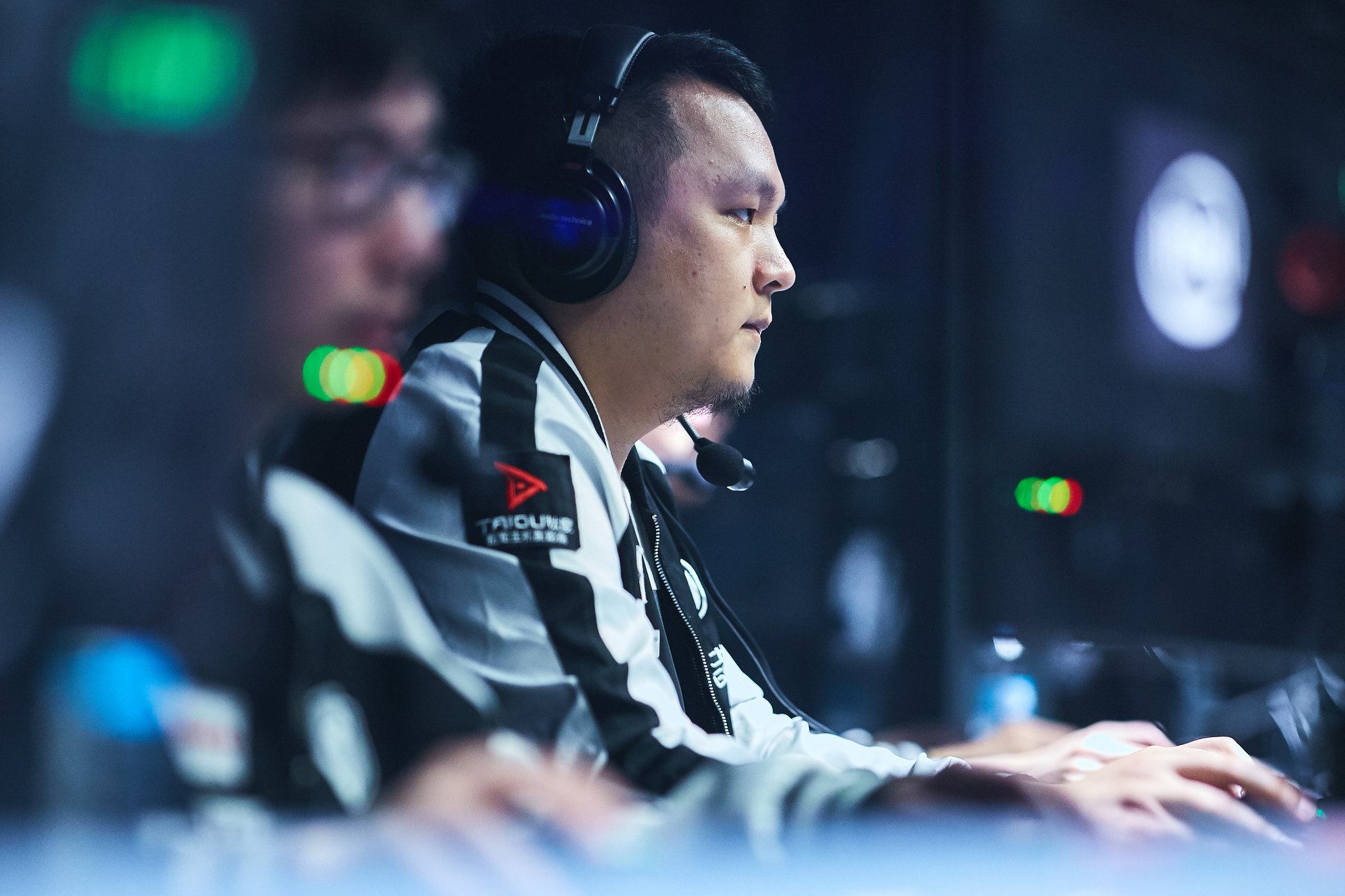 The first map in the match began with an early aggression from LIquid. Tusk from GH in the early game brought the team an advantage and several excellent kills. But IG could respond with excellent coordination in the fights and by the 15th minute the game was leveled, and already with the 20th Chinese gained enough advantages to start pressure on Liquid on all the lines. As a result, an excellent fight on the base made Liquid players write "gg" and the first map went to the IG.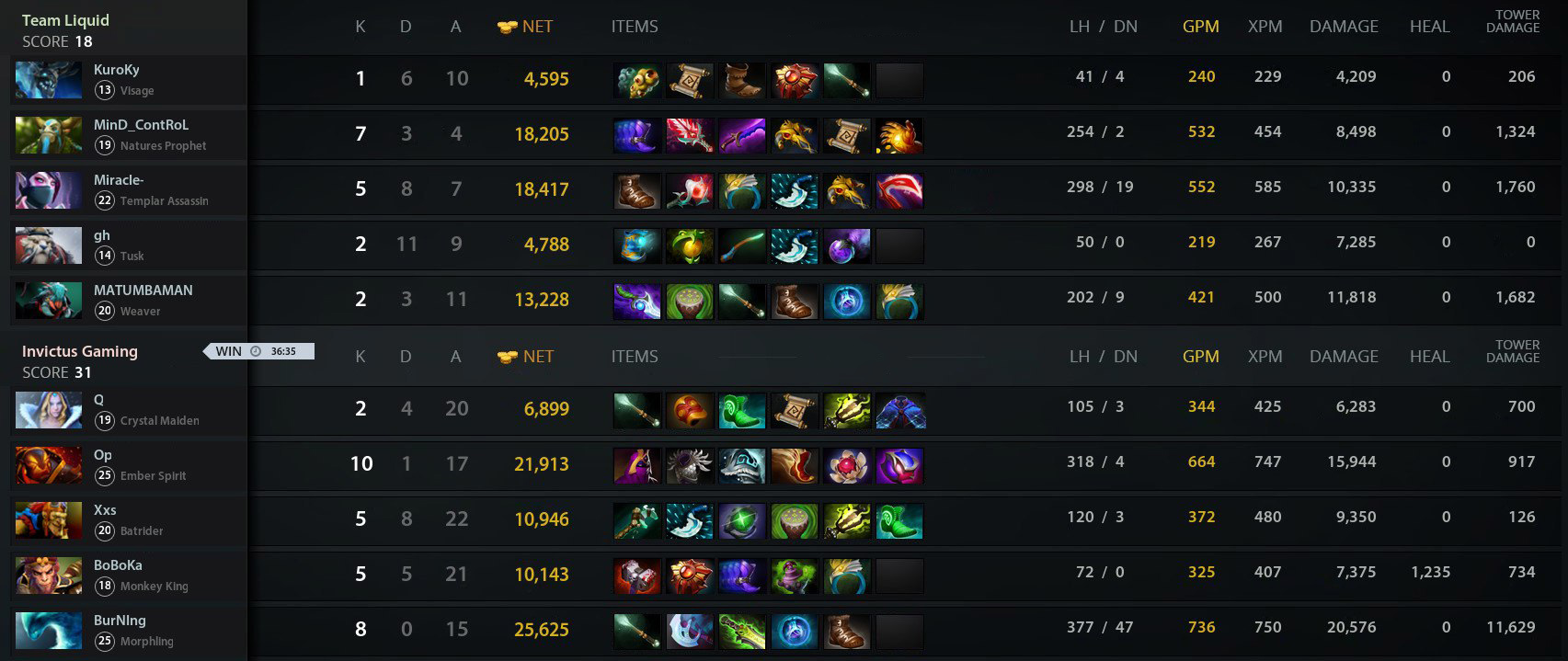 On the second map peak from IG looked stronger and only the signature Invoker from Miracle could save the team. Antimag with the support of Storm Spirit and Legion Commander from IG started the game just perfect, but Liquid could stop them and align the game to middle game. By the 40th minute the question was only in how long still can IG defend. As a result, on the 48th minute the Chinese team surrendered and Liquid aligned the score in the match, 1:1.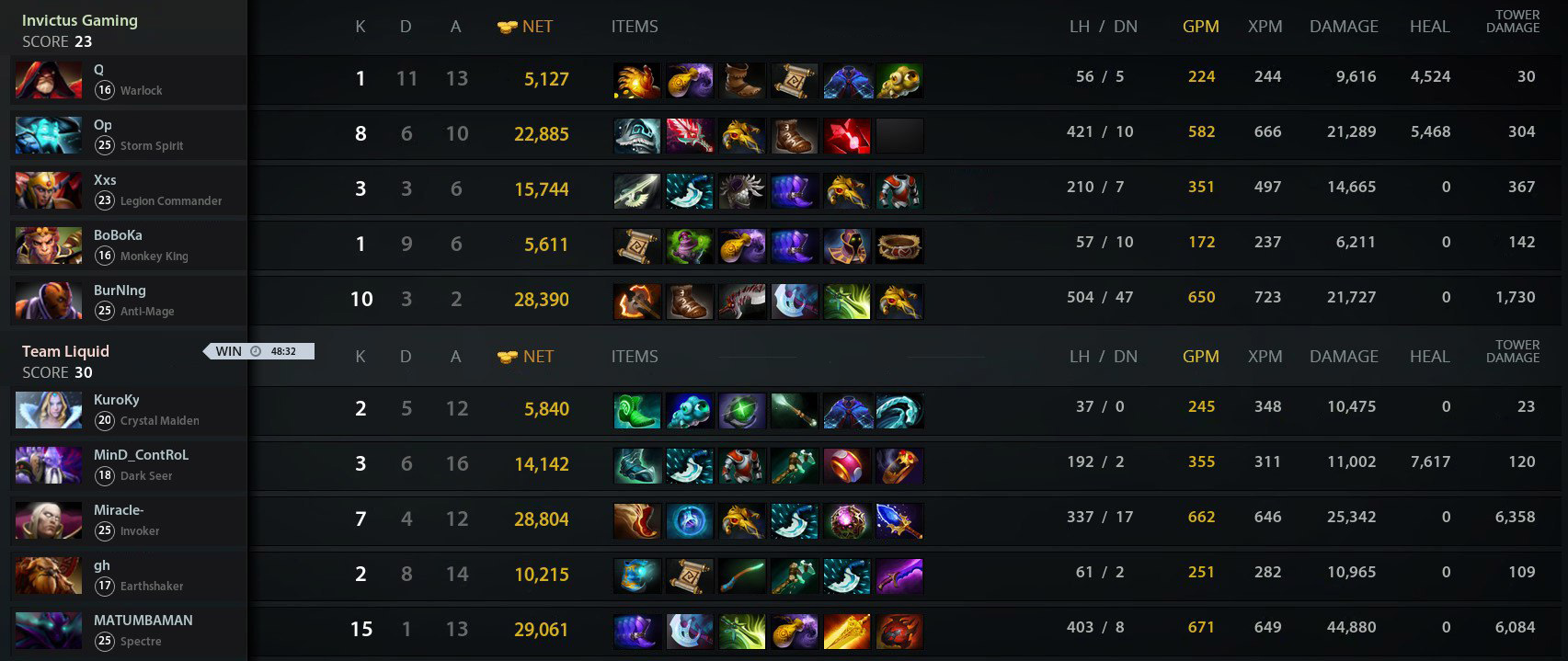 Under the decisive map IG decided to take away from Liquid signature hero, Dark Seer, forcing MinD_ContRoL to switch to Legion Commander, and Miracle to Outworld Devourer. Such an exchange of characters became successful to IG. The third map and the whole series ended with the victory of Invictus Gaming 2:1.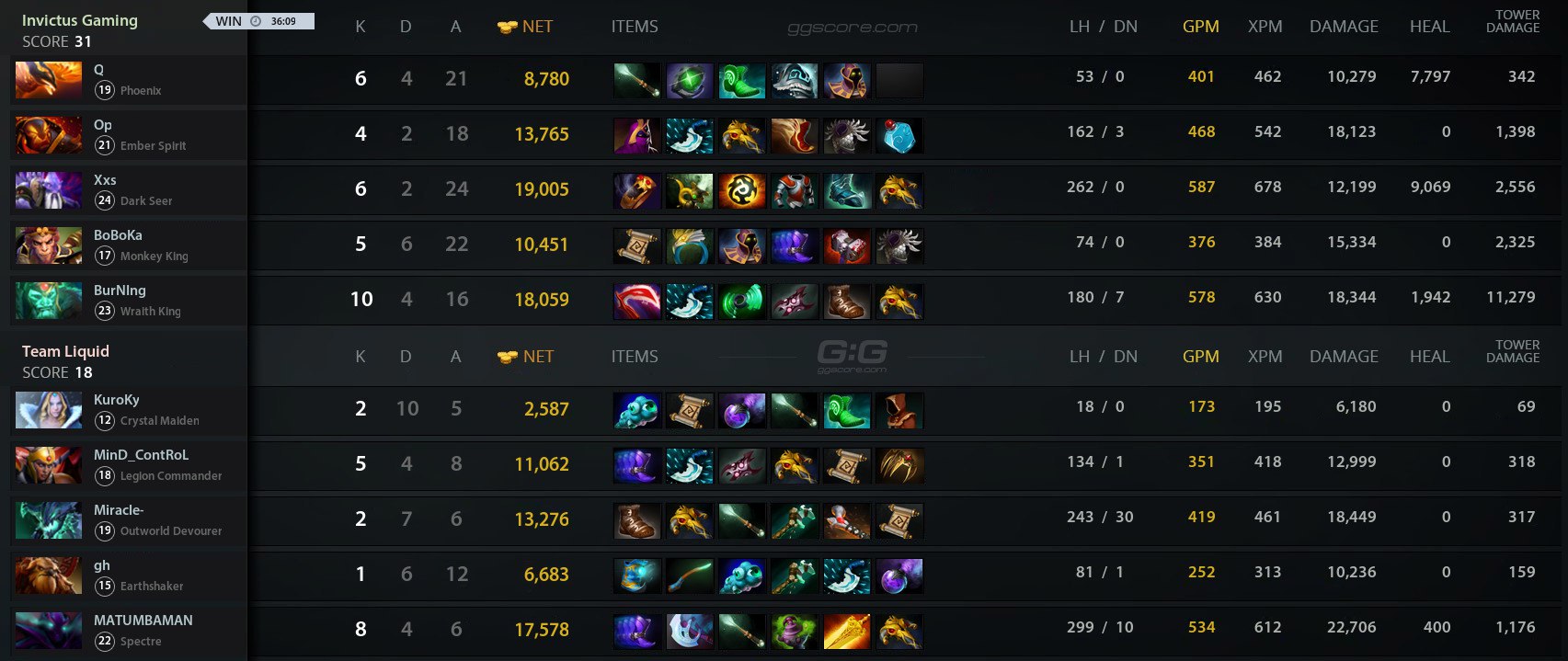 Invictus Gaming became the first semifinalist of The Kiev Major and Liquid completed the performance at 5-8 place with $125.000 in pocket.