Dota 2
April 29, 2017 23:15
Evil Geniuses reached the semifinals of The Kiev Major
The American squad Evil Geniuses prevailed over the Brazilians from SG e-sports, going further to the 1/2-stage of The Kiev Major.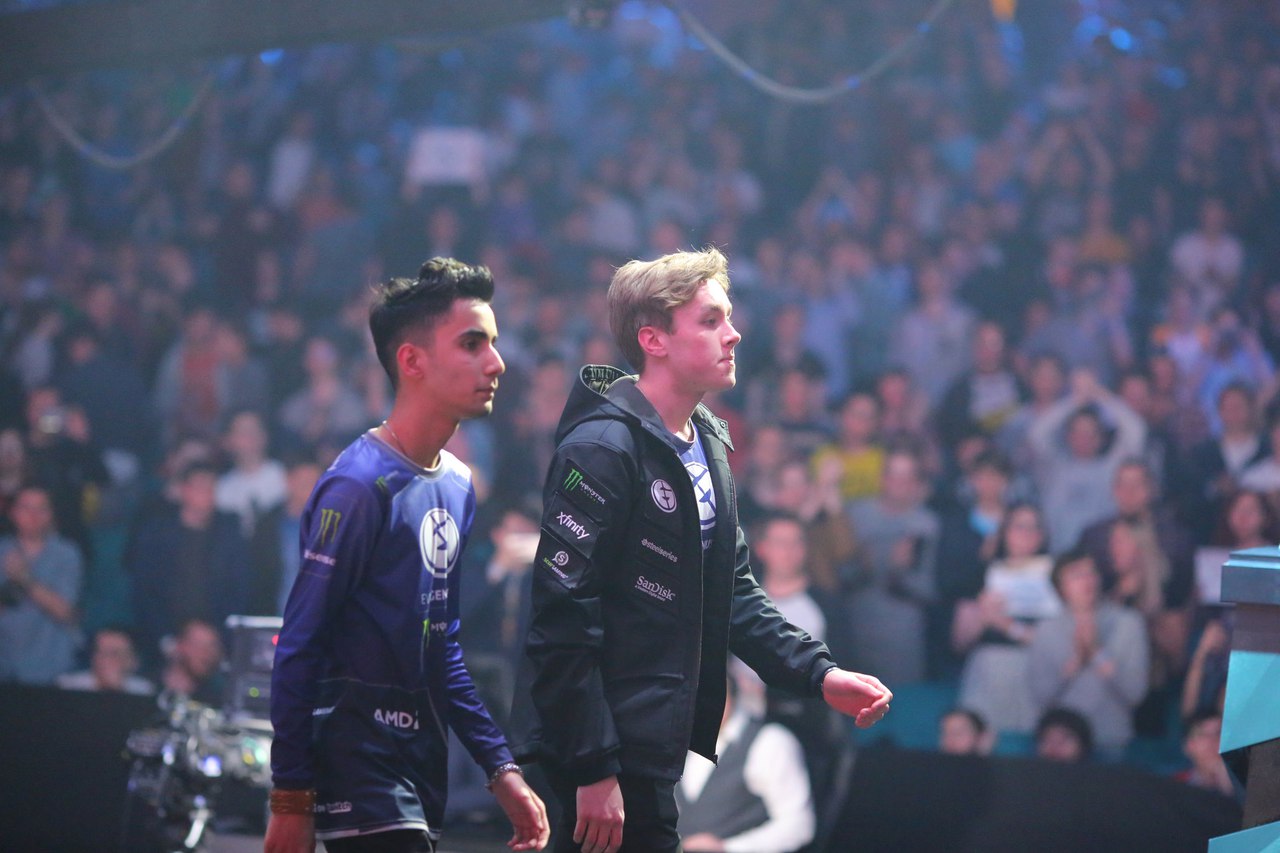 EG will have to face off against OG
On the first map SG were building their game, relying on Lina and Juggernaut, while EG — on Queen of Pain and Slark. The game lasted for around sixty minutes, however it's outcome was decided in the last teamfight.
Despite a small advantage in favor of EG, the Brazilians were good in defense, not letting the opponents finish the game. However, in the last moment, SG e-sports allowed a misstep, imposing a fight to the American team beyond the borders of their base. This let Evil Geniuses sent four enemy's heroes to the tawern with no opportunity of a buyback, following the outcome of decisive teamfight, then going to the last attack, which was finished with a demolishing of the SG's tower.
Results of the first map

Following the pace being set, the second game lasted a little bit more than an hour and was finished on the stage of super-late. This time the upper hand was gained by SG e-sports.
Evil Geniuses were obtaining the advantage and were confident on their way to the final win, however an incredible usage of Black Hole by Enigma and a crushing damage of Terrorblade turned the tide of a meeting in favor of SG. Making a few team-wipes the Brazilian squad left the enemy with no chances of a comeback, thus making them give up.
Results of the second map

Eventually, the SG's ardor wasn't enough for the third map. Universe on Legion Commander picked up for EG an early stage of the countering, while in the late-game, when SG were a step aside from the full-fledged comaback again, a starry duo of Arteezy and SumaiL led the American team to the final triumph.
On the 55th minute Evil Geniuses destroyed the enemy's tower and, thus, secured a ticket to the next championship's stage.
Results of the third map

Thus, Evil Geniuses advance to the semifinals of The Kiev Major, where they will play against OG. While the performance of SG e-sports on the tournament in Kiev has reached the end: the Brazilian team takes the 5-8th place, earning $125,000.