PGS Berlin: Europe Open Qualifier Signups Live
It's a brand-new year for PUBG Esports, and the journey to 2020's biggest competitive battle royale events begins right here. In the Europe region, online open qualifiers give you and your team the chance to compete for a place at PGS Berlin, where you'll face the best players from around the world this April.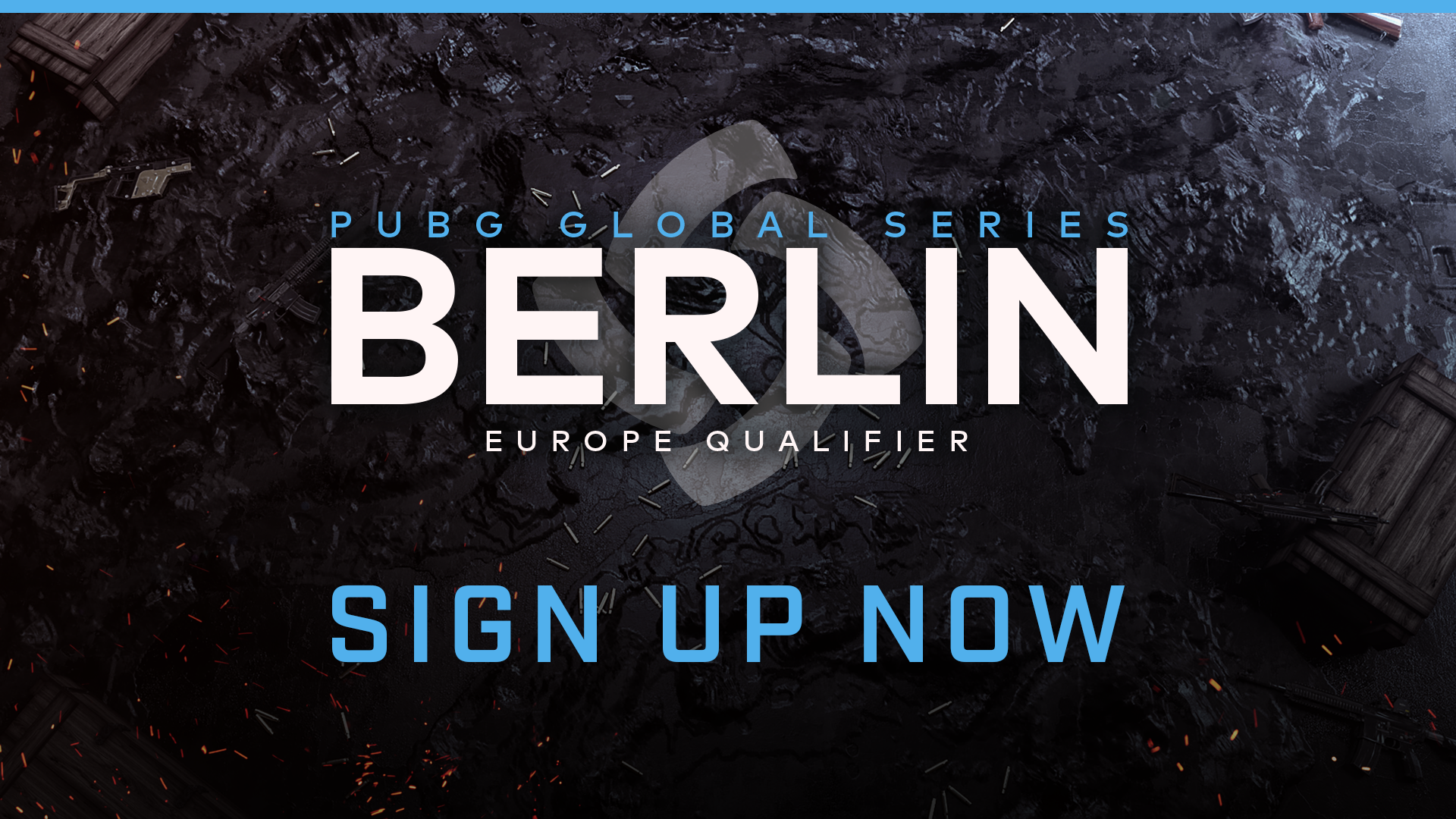 Slots in these qualifier rounds are available to all players in Europe West, Europe East, and Middle East & Africa (MEA) regardless of their experience level. Just head to the official signup pages and register now to compete—but hurry, open qualifiers start soon:
• Open Qualifier – Jan. 17-20
• Closed Qualifier – Jan. 21-26
• Open Qualifier – Jan. 18-26
• Closed Qualifier – Jan. 27-Feb. 2
• Open Qualifier – Jan. 27-Feb. 9
• Closed Qualifier – Feb. 10-16
Top finishers from each qualifier will earn slots at the PGS Berlin: Europe Qualifier final, taking place live in Berlin from March 6-8. There, the region's best teams will have the chance to fight for a place at the main event—stay tuned for details, as well as qualifier information for other regions.
PEL & PEL Contenders Seeding
In recognition of their efforts through the 2019 PUBG Esports season, PEL and PEL Contenders teams will be invited to join the qualifiers at an advanced stage. PEL Contenders teams will be able to enter their local qualifier event at the Closed Qualifier stage, while PEL teams will receive direct slots at the offline Europe Qualifier final.
Check out the official rulebook for details (including which qualifier you should sign up for) and stay tuned to pubgesports.eu for more updates.
Good luck!