ROG Community Cup

ROG Community Cup CS:GO is a tournament for professionals and amateurs in the CS:GO discipline, with 3 seasons throughout 2020. The third season of the event will kickoff with the Open Qualifiers on August 22, and the winners will be determined on September 13!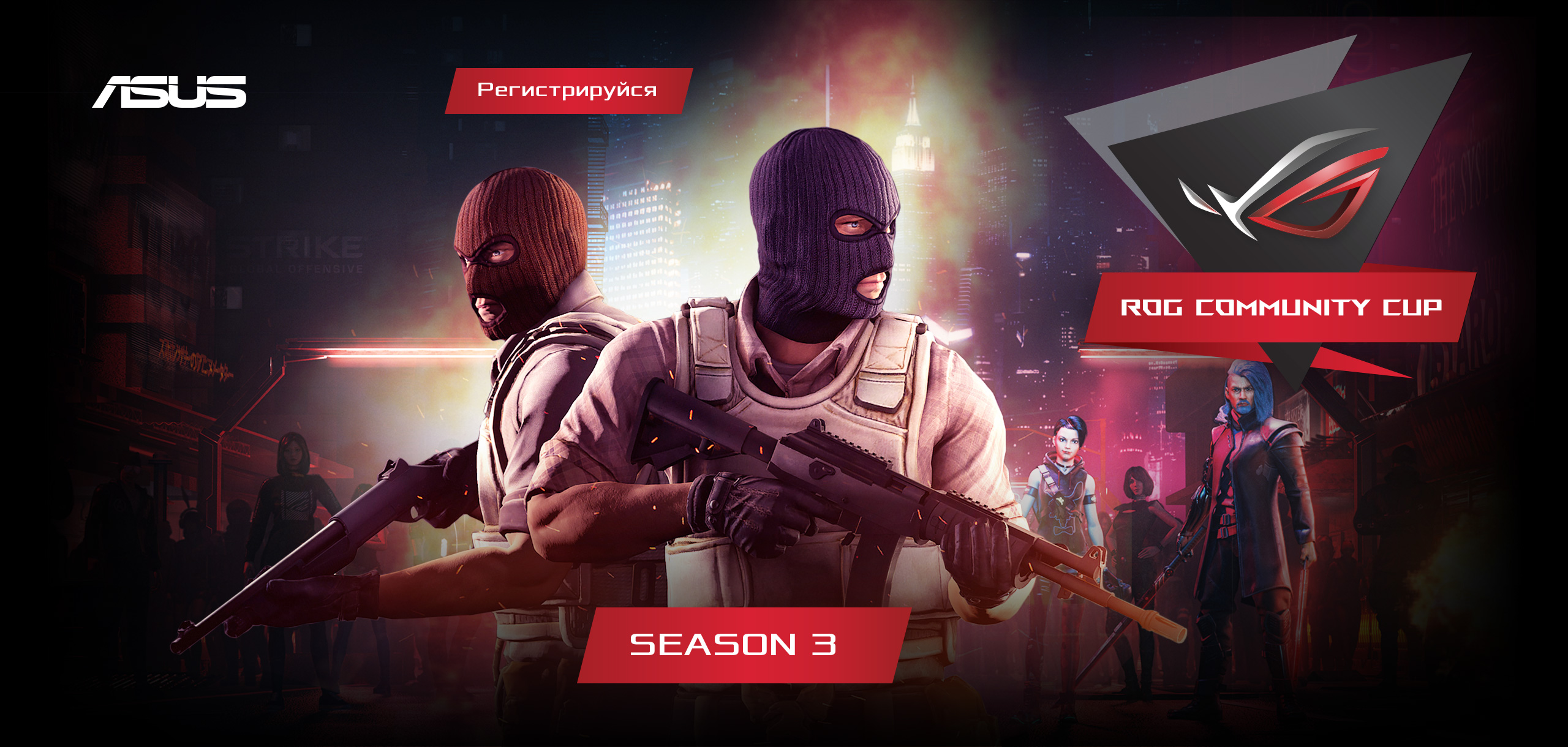 Registration for open qualifications is already open and available by the links:
• September 8-13 - Main stage
ROG Community Cup Season 3 CS: GO prizes:
• 1 place - 5 laptops ROG Strix SCAR 15 (G532)
• 2nd place - 5 sets of ASUS Strix Go 2.4 + ROG Ranger BP1500 headphones (backpack)
• 3rd place - 5 sets of ASUS ROG Gladius II Origin mouse + ASUS ROG Sheath bulk (mouse pad)
If you have any questions or problems with registration, you can contact technical support via our Discord channel.
Dates:

August 22 - September 13, 2020