CS:GO
January 24, 2017 01:38
ELEAGUE Major: Day Two Review
The second round of matches within the group stage of EL Major, held in the Swiss system, is over.
Following the previous match-day, within the second one took place 8 games in the format of Best of 1. Four teams — Natus Vincere, SK Gaming, Gambit Esports and Virtus.Pro — gained the second victory each, thus finishing a step ahead from the tickets to Playoffs. In turn, four teams more — HellRaisers, FlipSid3, North and OpTic Gaming — went to 0-2, and, in case of one more defeat, will leave ELEAGUE Major.
Seeding of the teams within the tournament table
The rest of the championship's participants have reached the mark of 1-1, which is a clear evidence that they need to pick up two games more, in order to move forward.
The most rapid game of the current match-day was a meeting between Natus Vincere and Team EnVyUs. In 22 rounds, the Frenchmen picked up only 6, being defeated by Na'Vi at [6:16]. From the other side, the longest match was held between FaZe Clan and SK Gaming. The Brazilians played back from [7:14], paragraphing the game at [19:17]. That's the game, during which was performed the main comeback of the second match-day.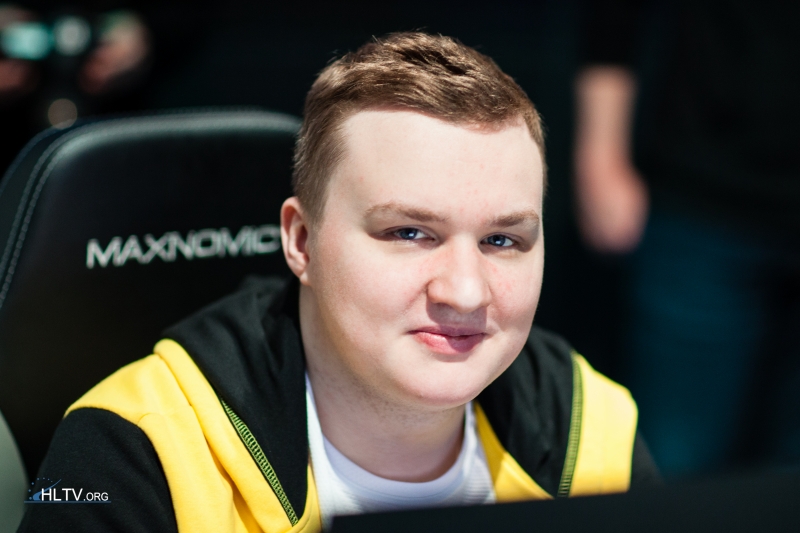 flamie became MVP in the match against EnVyUs (photo credit: HLTV.org)
The CIS-squads managed to prove their high gaming-level, among which — Na'Vi and Gambit Esports. In turn, FlipSid3, in a tough game, lost out to Team Liquid with the result of [14:16], losing a right for a possible mistake. The same might be said about HellRaisers, who were defeated by mousesports.
A slight splash was made by the countering between fnatic and North. The promising Danish team lost the second match, so now they are a step aside from the elimination from EL Major. While their compatriots from Astralis bounced back after their yesterday's loss to GODSENT, prevailing over the not-less-powerful OpTic Gaming on the same old de_train.
The full list of results of the 2nd round of matches within ELEAGUE Major looks as follows:
— mousesports vs HellRaisers @ de_cache [16:7]
— Natus Vincere vs Team EnVyUs @ de_cobblestone [16:6]
— FaZe Clan vs SK Gaming @ de_mirage [17:19]
— FlipSid3 Tactics vs Team Liquid @ de_overpass [14:16]
— North vs fnatic @ de_cobblestone [13:16]
— OpTic Gaming vs Astralis @ de_train [12:16]
— GODSENT vs Gambit Esports @ de_overpass [9:16]
— Virtus.Pro vs G2 Esports @ de_nuke [16:14]
You may discover the participants and schedule of the tomorrow's matches at our site. You may take a look at the most spectacular highlights of ELEAGUE Major 2017 below.
cajunb and his accurate shooting with АК-47, holding B-plant on de_cobblestone. Unfortunately, this didn't help North secure the victory.
dennis — the best in the game with pistols all around the glode, following this highlight.
In the today's match against FaZe Clan, coldzera proved his title of the top-1 player in the world again.