Dota 2
January 18, 2017 17:29
Third tour of SEA-qualifiers for SL i-League Results
The third tour of the SEA-qualifiers for SL i-League StarSeries Season 3, taking place on January 18th, consisted of three matches. In the first game, Mineski leveled the game with Geek Fam, 1:1. In the second game we saw a fight of TNC Pro Team, who kicked off their way through the qual-stage with a victory over Mineski. In the third match, WarriorsGaming.Unity defeated Geek Fam 2:0 and occupied the second place in group.

Thus, after three tours, the first place in the group is secured by Team Faceless with 8 points and 4 games. They are followed by Warriors Gaming and TNC Pro Team, but the latter have only one game played. The qualifiers' underdogs are still Mineski and Geek Fam.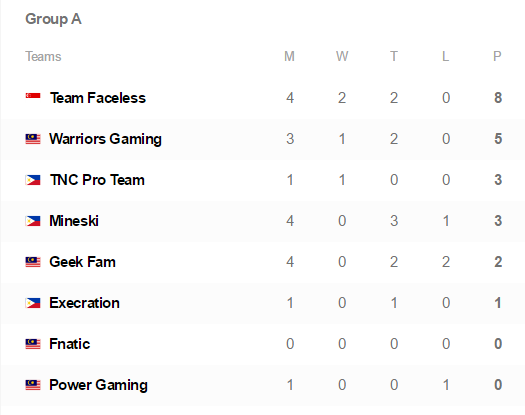 More information about the tournament may be found at the official page.