Dota 2
May 21, 2017 16:44
Team Liquid won the champions' title of SL i-League Invitational S2
In the final clash Team Liquid prevailed over TNC Pro Team and became the champion of SL i-League Dota 2 Invitational Season 2.
Pre-match interview with Liquid GH
The first map was dictated by Team Liquid. A skillfull game on Terrorblade by Miracle- led his team to an advantage already on the first minutes of the game. The charts were rapidly uprising in favor of the Liquid. The Philippine squad tried to turn the game's tide, but it was all in vain. On the 23rd minute Team Liquid killed the first Roshan and, through the top lane, went for the enemy's base. TNC Pro Team lost the key-fight on the highground, so they were forced to write «GG».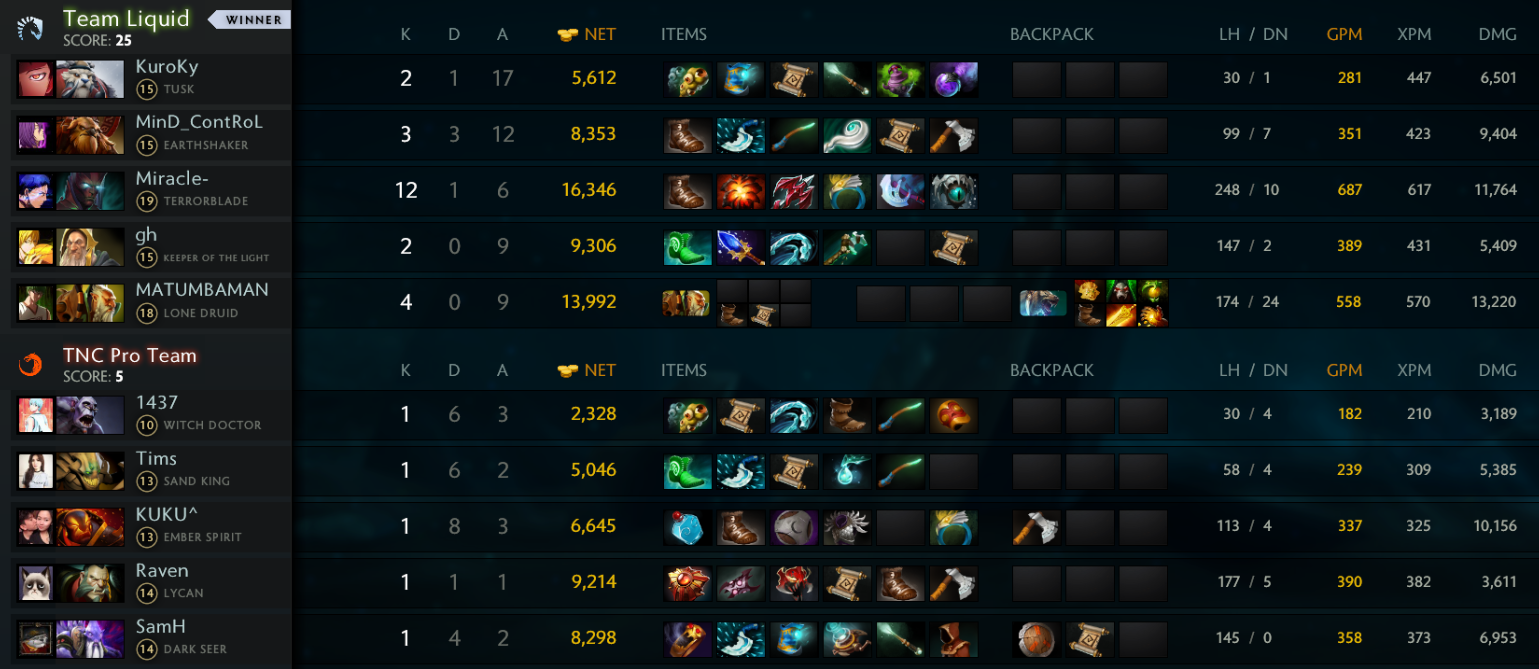 In the second round of the series, the teams were going toe-to-toe for a while, constantly exchanging kills. On the 27th minute Team Liquid lost all external towers, but TNC Pro Team. decided not to hurry to enter the highground. The Liquid's still had a hope to play back, but soon the Philippine squad performed a few enters on the enemy's base and, eventually, managed to finish the opponents, thus leveling the score.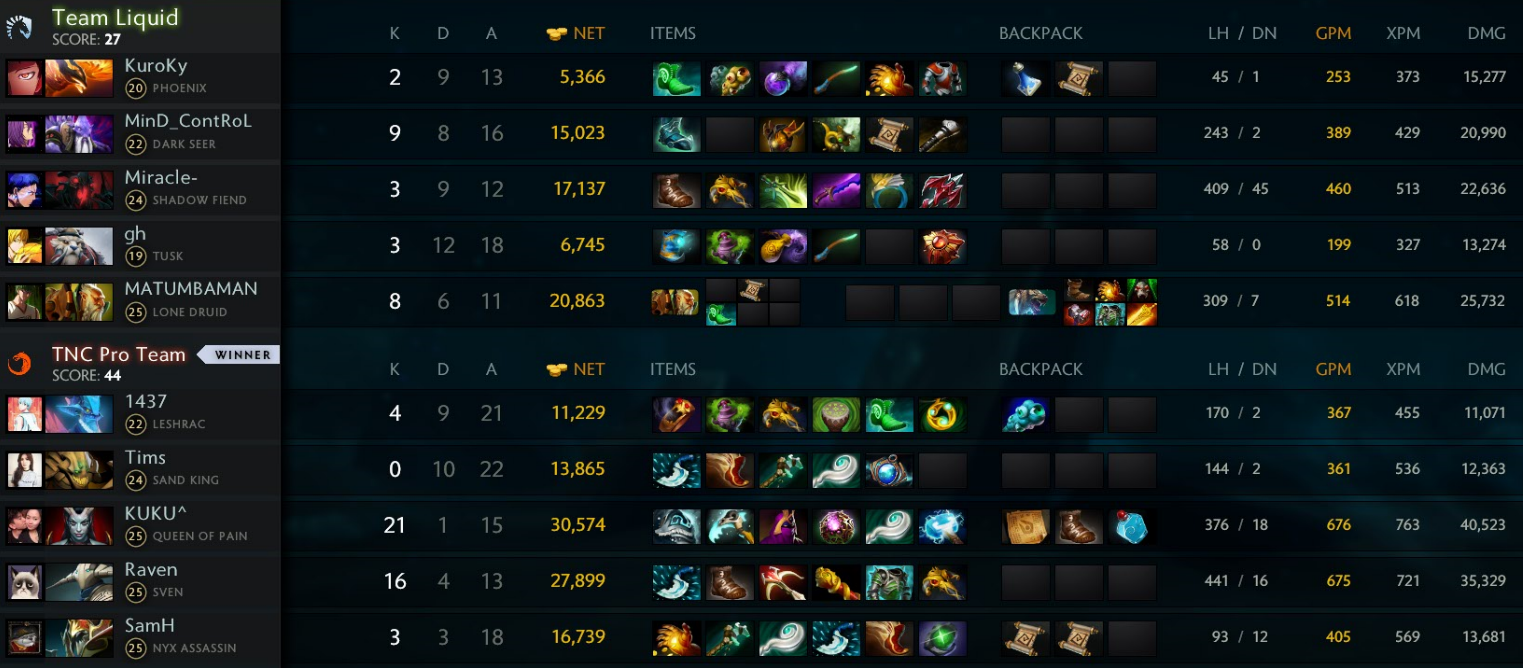 The third map kicked off with active actions by Team Liquid. Some excellent initiations let the team occupy confident positions in game. The Liquid's were overcoming the opponents in fights and had a great advantage in gold. On the 22nd minute, Team Liquid held a victorious fight nearby the rival's base, the Philippines were left without a chance of buybacks, so they had to surrender.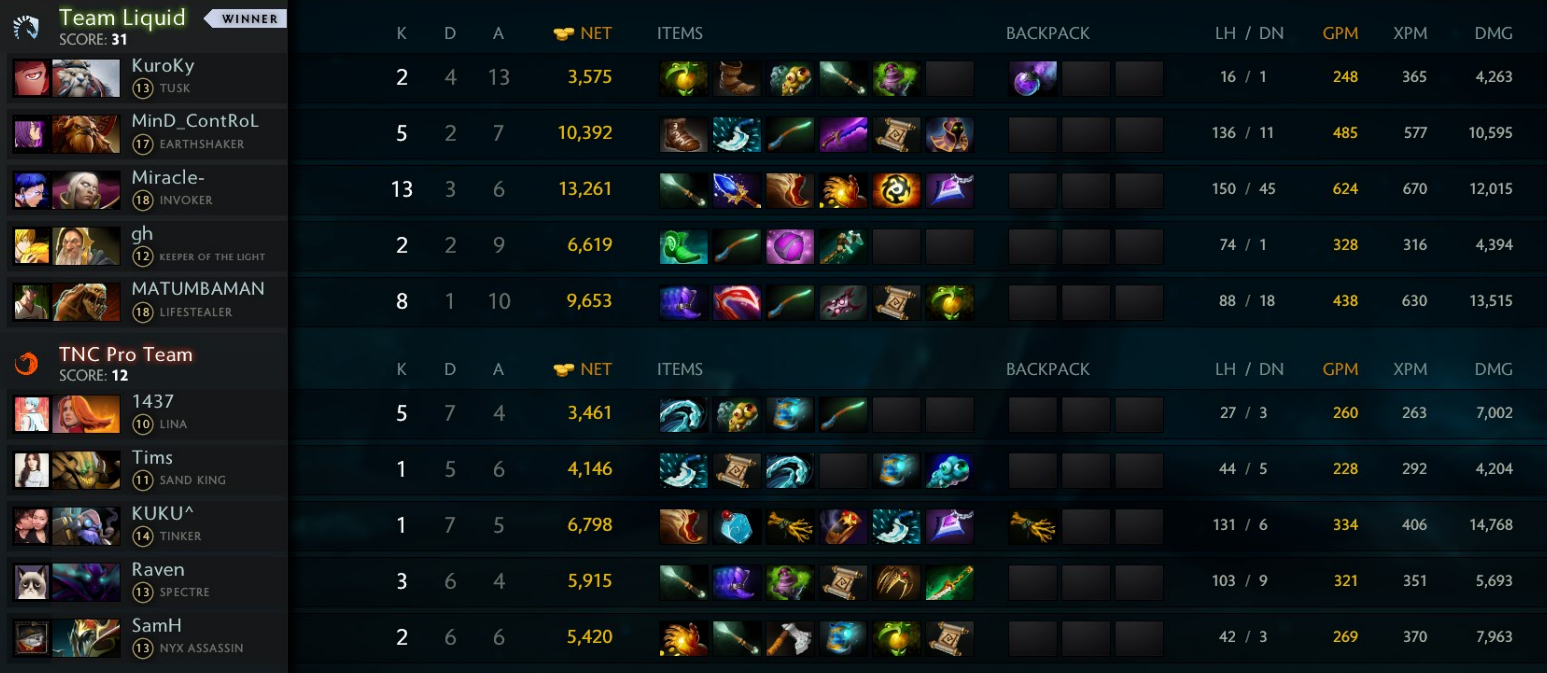 In the fourth round of series, TNC Pro Team managed to stop an aggressive opponent's game. After the 10th minute, the Philippine squad was gaining the upper hand in teamfights more and more frequently, thus earning a decent advantage in a while. The further events on the map were fully controlled by TNC Pro Team. On the 28th minute Team Liquid lost the key fight and the score was leveled at the mark of [2:2].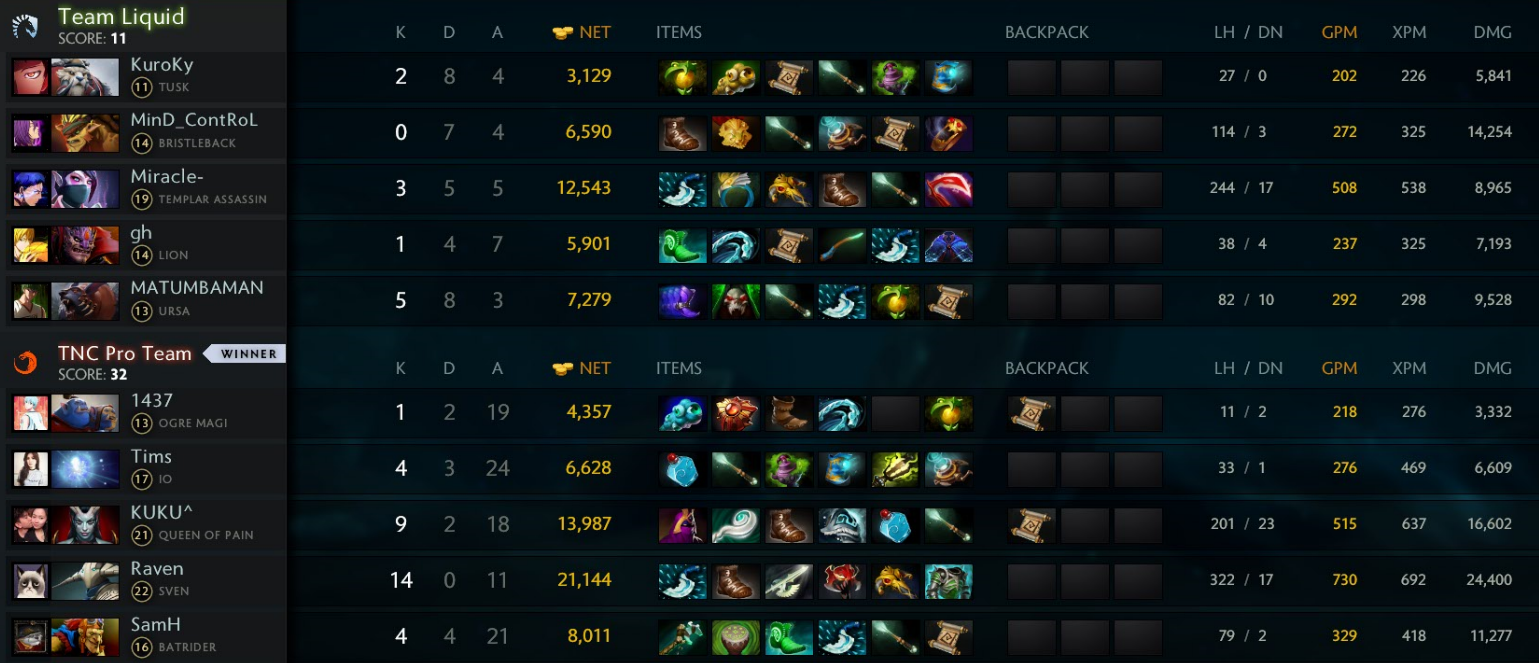 On the decisive map, the Liquid's kicked off with a highlight reel and secured the advantage in gold. However, the Philippine team managed to retake the initiative and turned the game's tide in their favor for a while. TNC Pro Team destroyed the enemy's Т1-towers, but then allowed a row of mistakes, lost the fight on Roshpit, letting Team Liquid smash the mid lane. Then KuroKy and company loosened grip for a while and in a few minutes went for the Roshan again, taking the top opponenet's lane. Then the Liquid's were only gaining the advantage and, eventually, gained the upper hand in this BO5-series.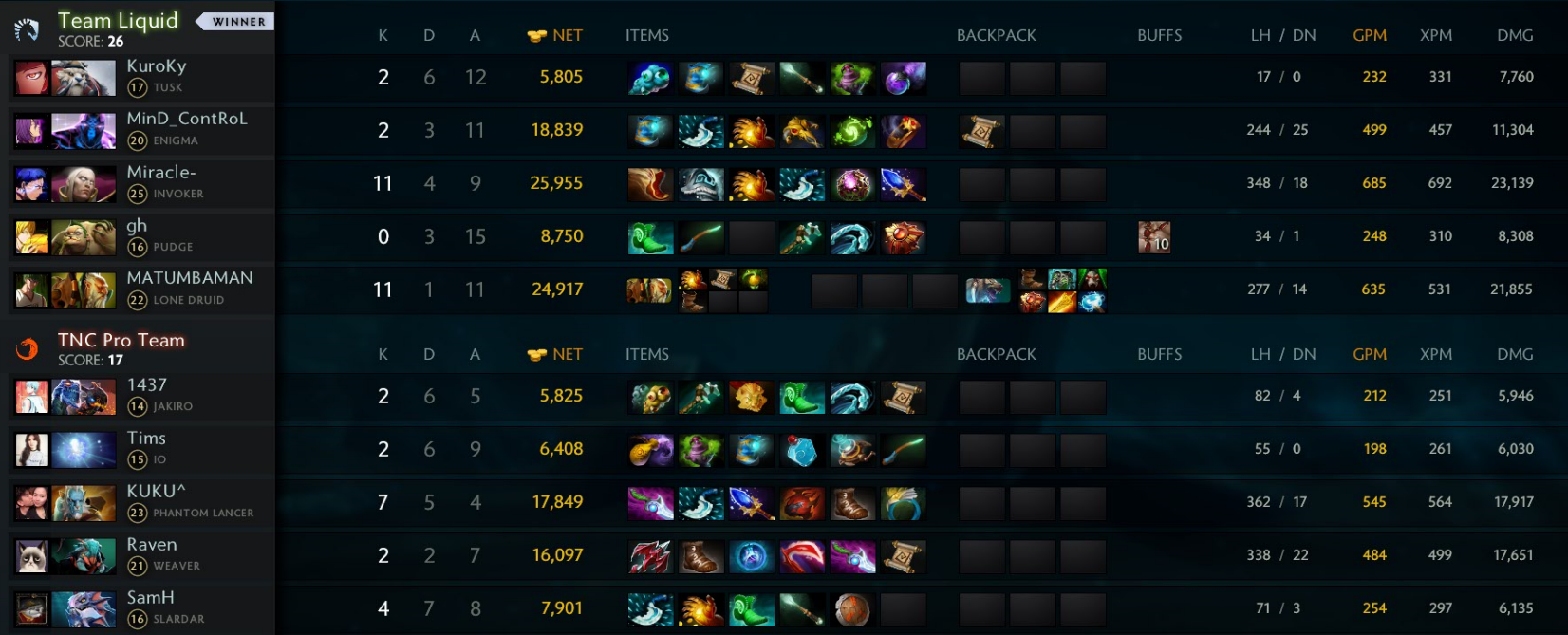 Team Liquid became the champions of SL i-League Invitational Season 2 and earn the money prize of $45,000. TNC Pro Team took the second place and are going home with $20,000.