Dota 2
May 21, 2017 06:53
Team Liquid won over iG on their way to the Grand final of Invitational S2
Team Liquid is the first grandfinalist of SL i-League Invitational #2, prevailing in the semifinals over the Chinese squad Invictus Gaming with the final score 2-1.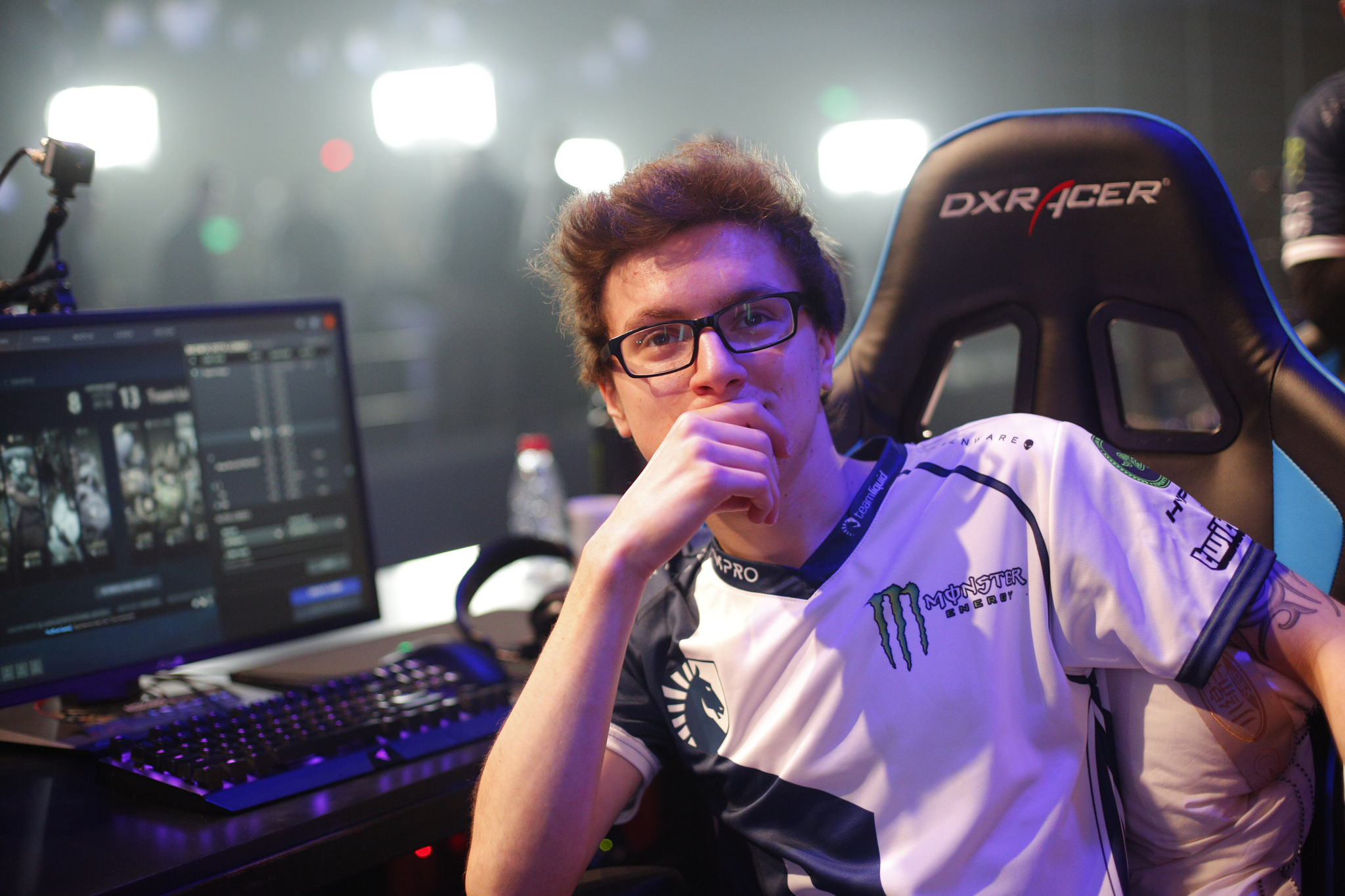 Miracle is a step aside from another championship
It took one hour for the teams to decide the stronger on the first map. At first, iG were holding a comfortable game, winning the teamfighrs. While the players of Liquid were focusing on the demolition of the enemy's towers.
Soon Invictus Gaming lost all thir advantage, as well as three sides. Team Liquid earned mega-creeps, but it still wasn't enough. iG managed to withstand the attack of Liquid, destroying the rival's tower in the following contr-attack, turning the game's tide in their favor. As a result — 1-0, Invictus Gaming opens the score in series.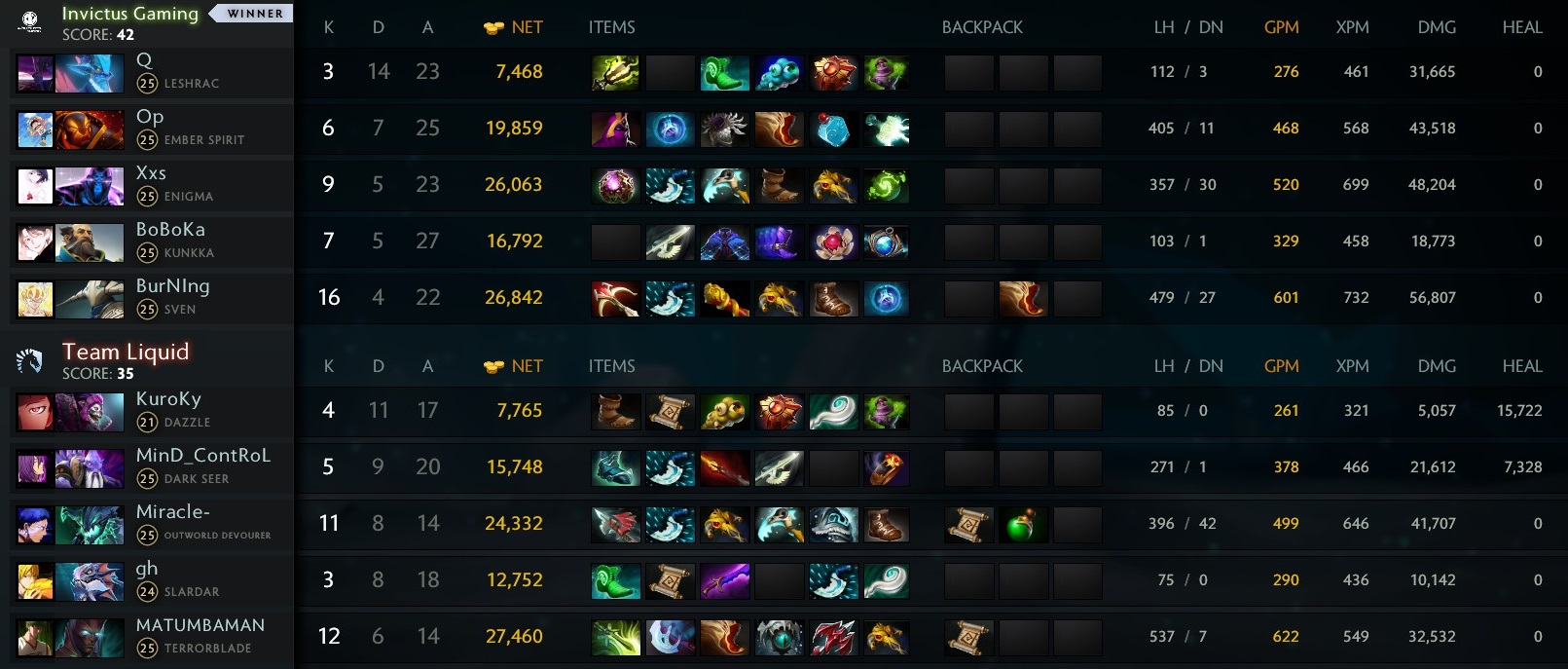 On the second map iG were pressing on Team Liquid even more. Going to the mid-game, Invictus Gaming won a few clashes in a row and went far ahead in the score: 16-6 on the 25th minute. At the time, due to the farm and smashing of towers, Liquid were still on track in terms of networth, retaining chances of winning.
An incredible game by Miracle and MinD_ContRoL led to Liquid making a few teamwipes and pressing the opponents on their base. Then iG managed to retake the lead, but a well-thought push by Lone Druid destroyed three sides during the attack of Invictus Gaming and impoved the Team Liquid's position. The Chinese started allowing mistakes and failed to get back on track, losing the second map 1-1.
On the crucial map, up from the first minutes of the clash, Liquid were playing aggressively, peforming successful ganks. Team Liquid soon took the cotrol over the major part of the map, while the towers of Invictus Gaming were destroyed at every turn. On the 27th minute, the «liquid ones» won an important teamfight nearby the Roshpit, took Aegis and became a step closer to the final win.
In a further game, the players of team iG were just thoughtlessly feeding, with any chances of making a teamfight on their terms. Invictus Gaming were defending a lot, but, eventually, were defeayed by the rivals.
Eventually, Invictus Gaming are taking the 3-4th place on SL i-League Invitational #2 and are going home with $10,000. While Team Liquid advanced to the Grandfinal, where they will play against the winner of pair Newbee and TNC Pro Team.