Dota 2
May 20, 2017 09:08
Invitational S2: Newbee sent Team Faceless home
The Chinese squad Newbee prevailed over Team Faceless in the elimination-match from SL i-League Invitational #2, winning with 2-1 after the lost first map.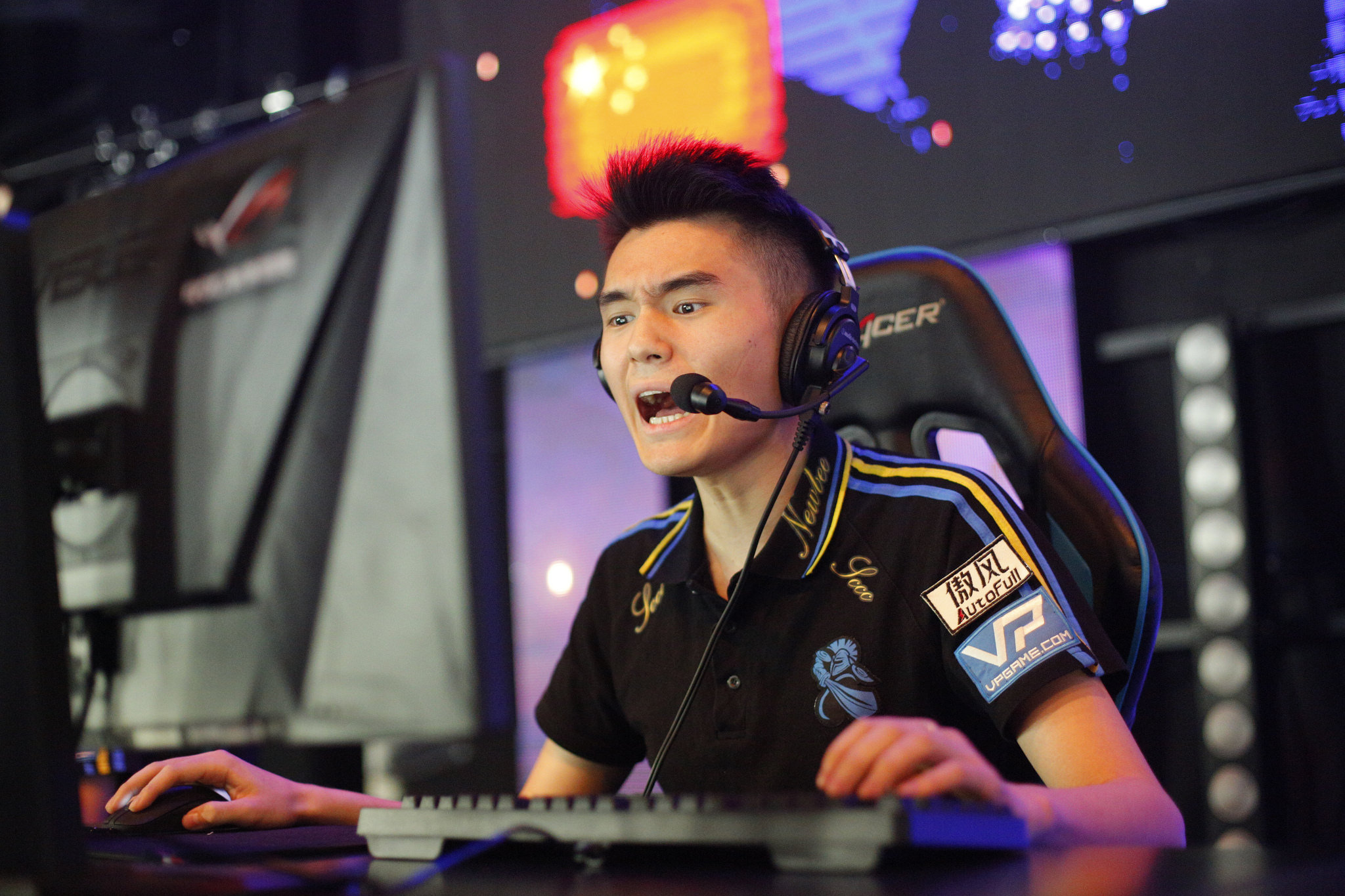 Newbee are awaited by the match-revenge against Vega Squadron
The tide of the first map was developing gradually. The teams didn't hurry to enter the teamfights, focusing on ganks, and were going toe-to-toe for 20 minutes. Then the domination of Team Faceless began.
The Singapore team was winning every teamfight. Pudge and Rubick were falling out of the general picture of Newbee, so the Chineses were literarily playing 3v5. Soon Team Faceless increased the log in networth to 22 000 and smashed two sides of the enemy, which was the last stroke for Newbee. With no chances of a comeback, the Chinese five decided to give up.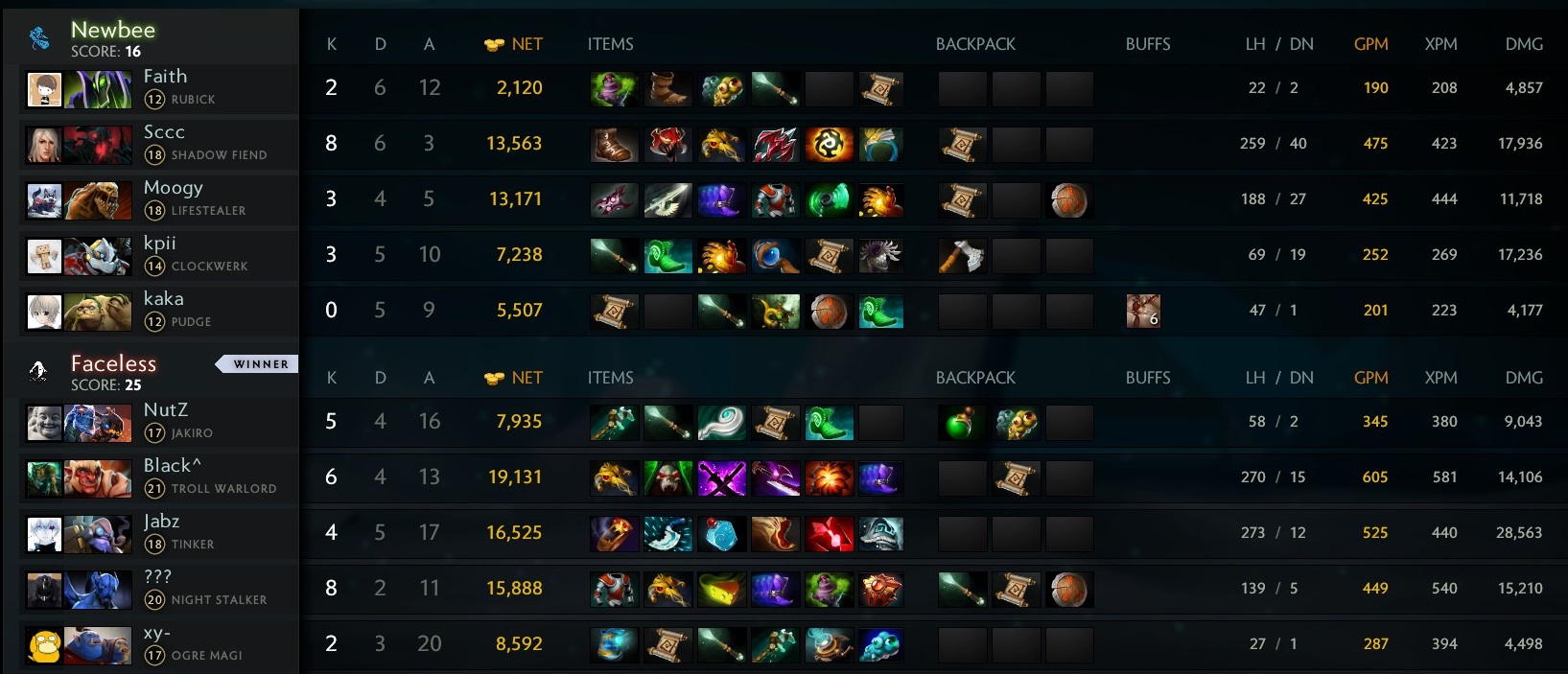 On the second map, Newbee made it with a way more confident start. Up from the first minutes of the clash, the Chinese squad were dominating Team Faceless. but, reaching the mid-game, the players of Faceless started playing back and making good exchanges in fights, but the Chinese managed to give a decent response.
Newbee were controlling the enemy's Tidehunter in teamfights, not letting his cast Ravage. Queen of Pain and Troll Warlord were making a lot of damage in teamfights, but, due to the periodical mistakes, the Newbee failed to finish the game up to the 86th minute, when the Chinese managed to deal with the heroes of Faceless twice, leaving them without the buy-backs. Despite all efforts of Team Faceless to get back on track, they were forced to surrender on the second map.

The crucial game was started in a calm manner. On the laning-stage the heroes were just farming and gaining kills, sometimes gathering for the ganks. Only after the 15th minute the teams started playing more actively.
Reaching the teamfights, Newbee secured the initiative and took the lead in score. The Chinese core-heroes Queen of Pain and Terrorblade were prevailing over Team Faceless. On the 30th minute Newbee were the advantage of 12 oo in networth and pressed the opponent on their base. Over time, the Chinese squad pushed through the defense of Faceless and paragraphed the match.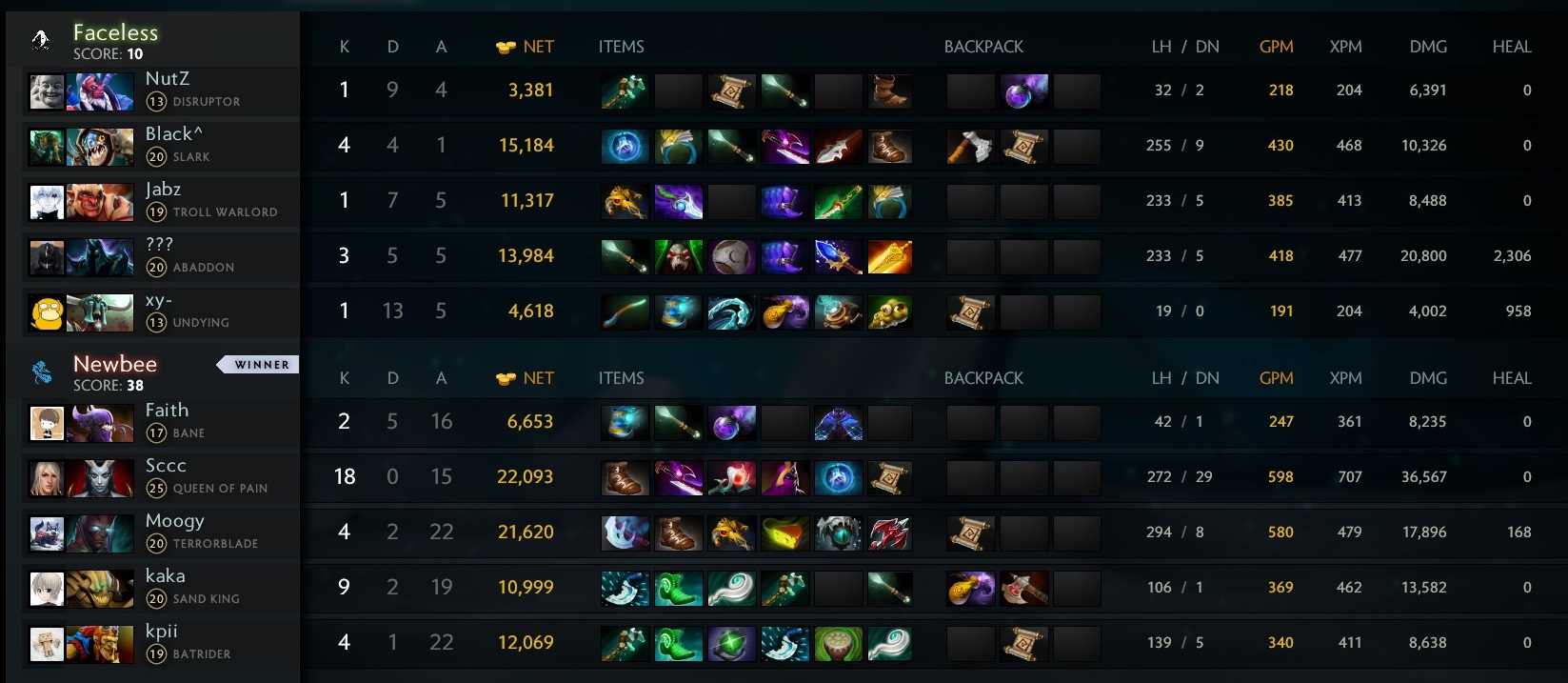 Team Faceless finish on the 7-8th place and earns $2,500. In turn, Newbee are still competing. the Chinese squad will have to play against Vega Squadron for an advance to the semifinals of SL i-League Dota 2 Invitational #2.
Don't forget that all records of the tournament may be found on our YouTube-channel, and, in order to be kept up-to-date about the latest announcements from Dota 2 StarLadder, subscribe to our Twitter.