Dota 2
May 20, 2017 05:23
Invictus Gaming knock Team VGJ out of Invitational S2
The Chinese team Invictus Gaming won over their compatriots from Team VGJ in the elimination-match of group «А», retaining chances for an advance to the Playoffs of SL i-League Invitational #2.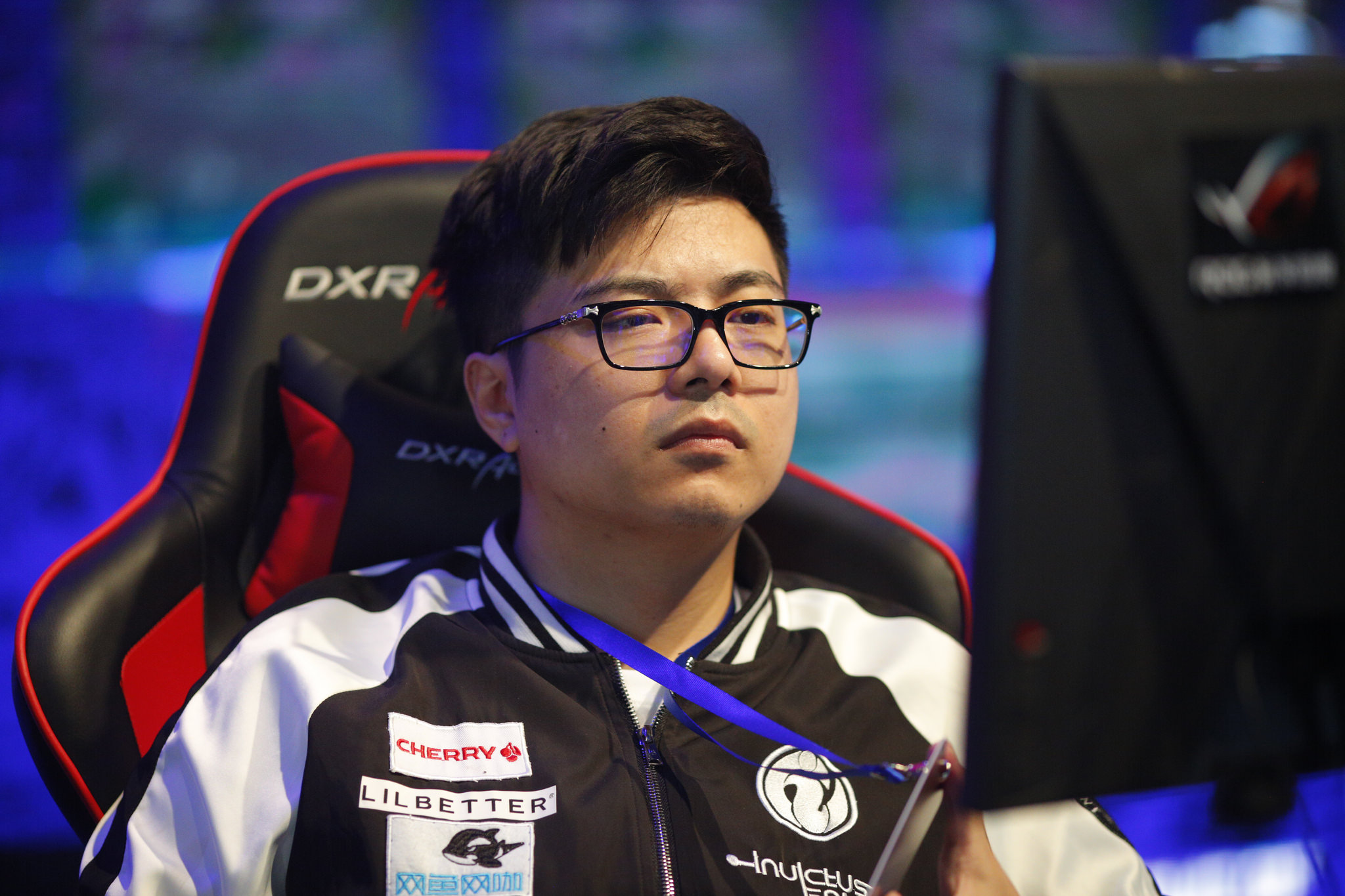 iG will have to fight for the second place of group «А»
Following the 32-minutes battle on the first map, the victory was secured by iG. One lucky teamfight and Invictus Gaming plays back the log in 5 000 of networth, turning the matches' tide in their favor. The MVP-player of the starting map may be quite deservedly called iG.BurNIng, who, with his phenomenal game on Troll Warlord, led the team to a triumph.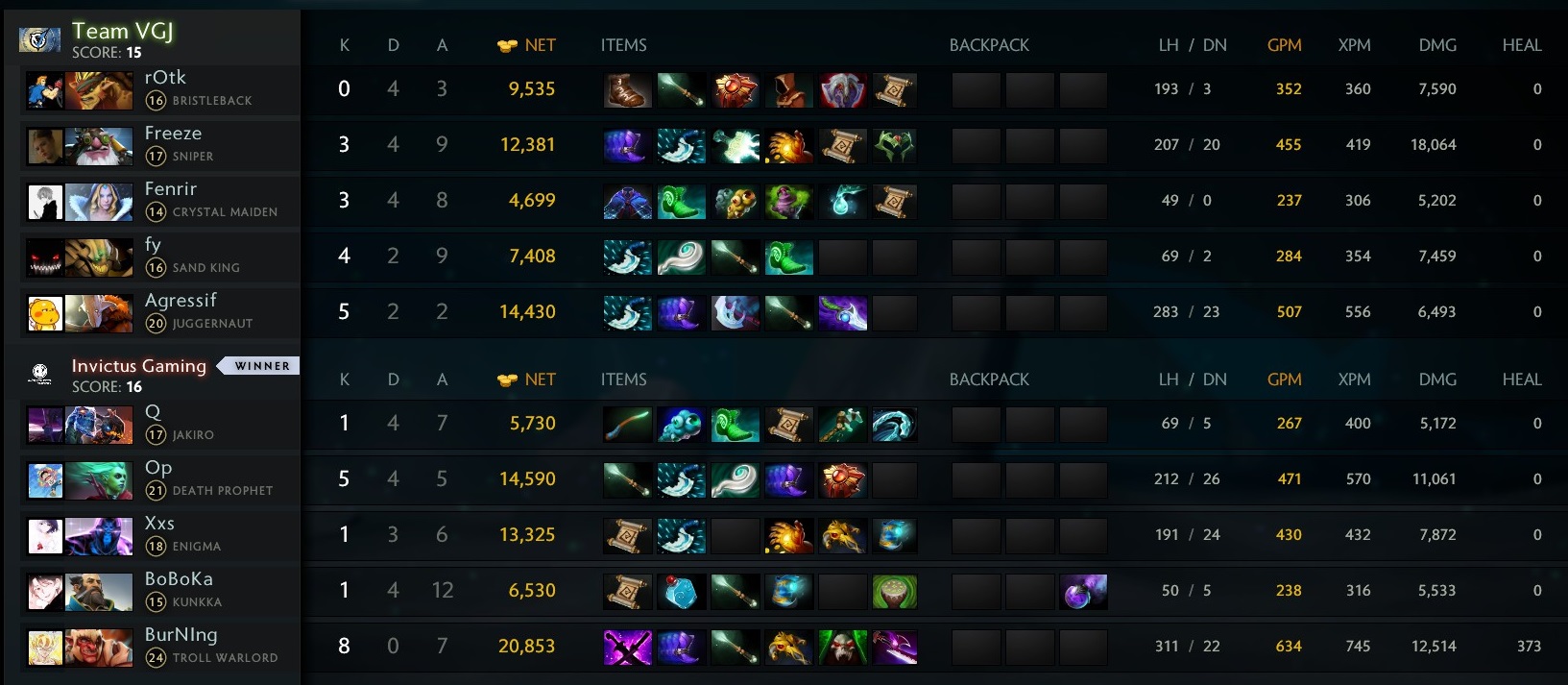 On the second map the control over the game was temporarily taken by Team VGJ. After the 10th minute, the players of VGJ were gradually gaining their advnatage, but their time-after-time mistakes were allowing iG to keep pace and were saving them from passing the point of no return
Invictus Gaming were patiently waiting for a lucky chance, and, making «-4» with no losses in a tamfight nearby the Roshpit on the 30th minute, retook the initiative. Closer to the late-stage of the game, the heroes of Team VGJ had a serious backlog in damage. Due to this, VGJ failed to stop the enemy's Sven, losing teamfights at every turn. Failing the defense, Team VGJ surrenedered to iG on the 39th minute of the clash.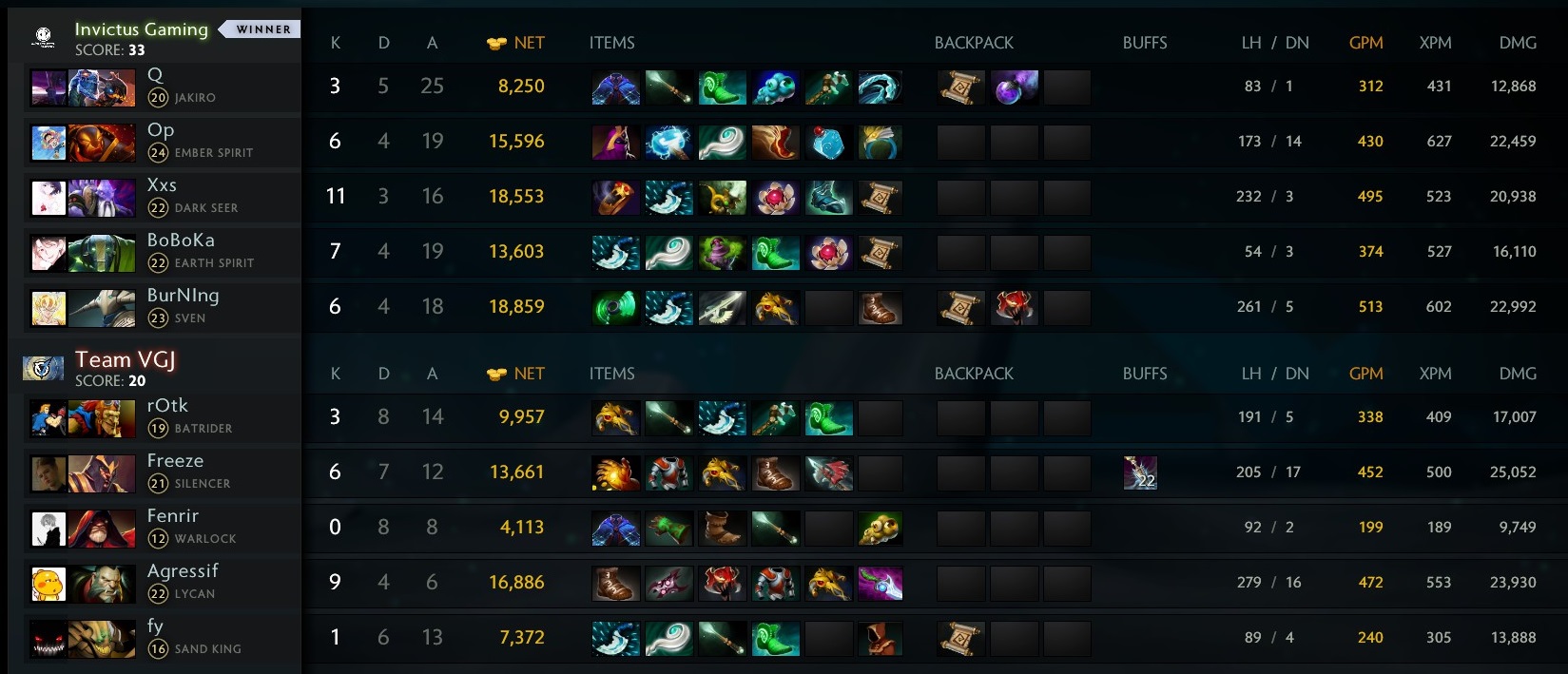 Team VGJ take the 7-8th place at SL i-League Dota 2 Invitational #2 and leave the tournament, while Invictus Gaming continue the performace and are preparing to the match against The Alliance for another slot in the Playoffs.
Subscribe to our Facebook page, where you can find all important announcements from Invitational S2. The records of by-past matches may be found on the YouTube-channel Dota 2 StarLadder.