Dota 2
April 16, 2017 14:24
iG will attend SL i-League Dota 2 Invitational S2
The online-qualifier for SL i-League Dota 2 Invitational S2 in the Chinese region was finished with a triumph of Invictus Gaming, who secured a slot in the tournament's LAN-finals.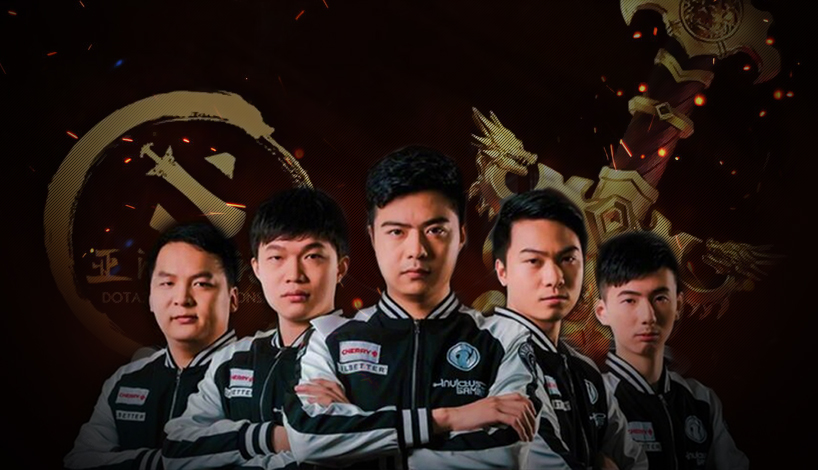 The champions of DAC 2017 will perform at SL i-League Invitatonal S2
The Grandfinal in the CN-quals was held in the format Best of 5, while the rivals of iG became a team Vici Gaming.
On the first map Vici Gaming eased past iG, securing a victory already on the 26th minute. Axe, which made the strongest damage on the heroes in this game, as well as well-farmed Sven, with 5 slots, stopped the Invictus Gaming's comeback.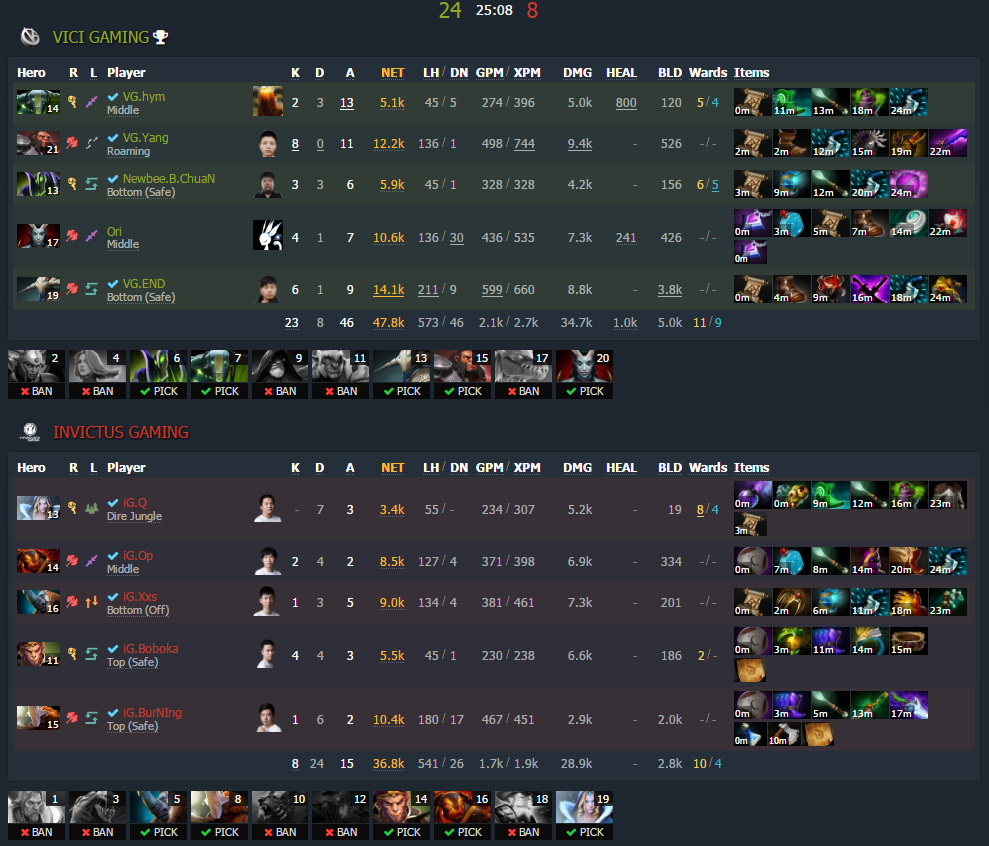 On the second game, VG have completely changed their pick, choosing new heroes for each player. iG managed to bring map to the 50th minute, with a help of split-push by Tinker, but failed to secure an expected result. Trying not to risk, Vici Gaming waited till the sufficient moment and, after another victoriuos teamfight, attacked through the top-lane, destroying the enemy's tower.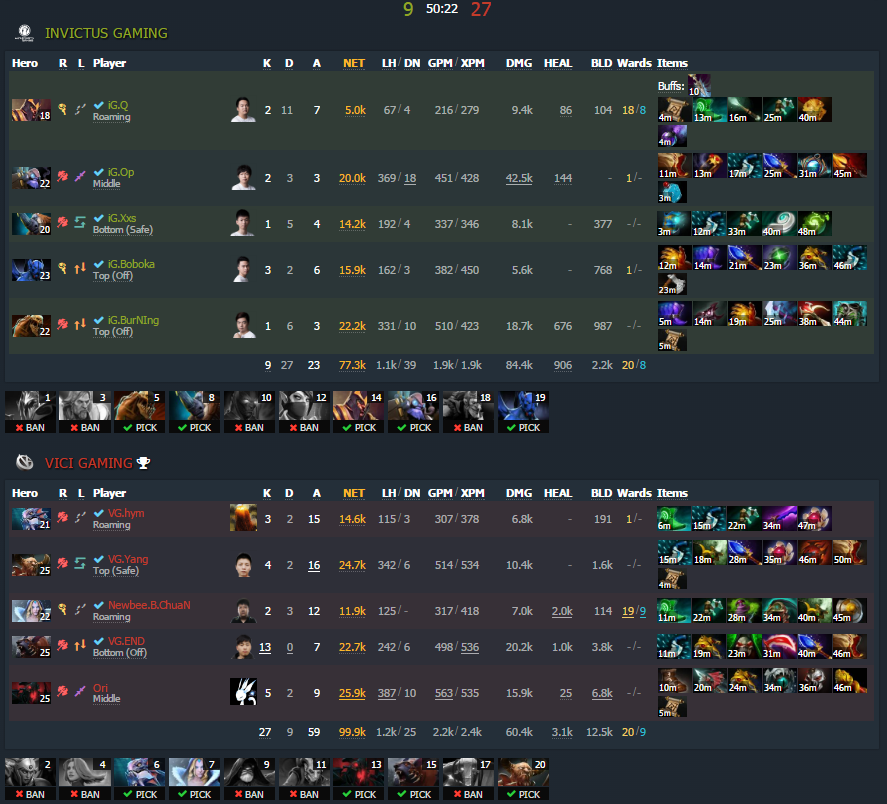 The third try happened to be victorious for Invictus Gaming. Refusing to use a standard carry, iG took Vengeful Spirit for BurNIng and put him on the role of an initiator in this game. Invictus Gaming were good in realizing this tactics and, with the support of unstoppable Invoker by Op, dealt with the opponents in 30 minutes.
After this, iG leveled the score in a match and picked up the 4th map. VG were close to a game's finish, but Invictus Gaming bounced back after a few failing teamfights and turned the tide of a meeting, finding a way to stop the enemy's Spectre and Puck. And once again, Op and BurNIng contributed to the iG's win.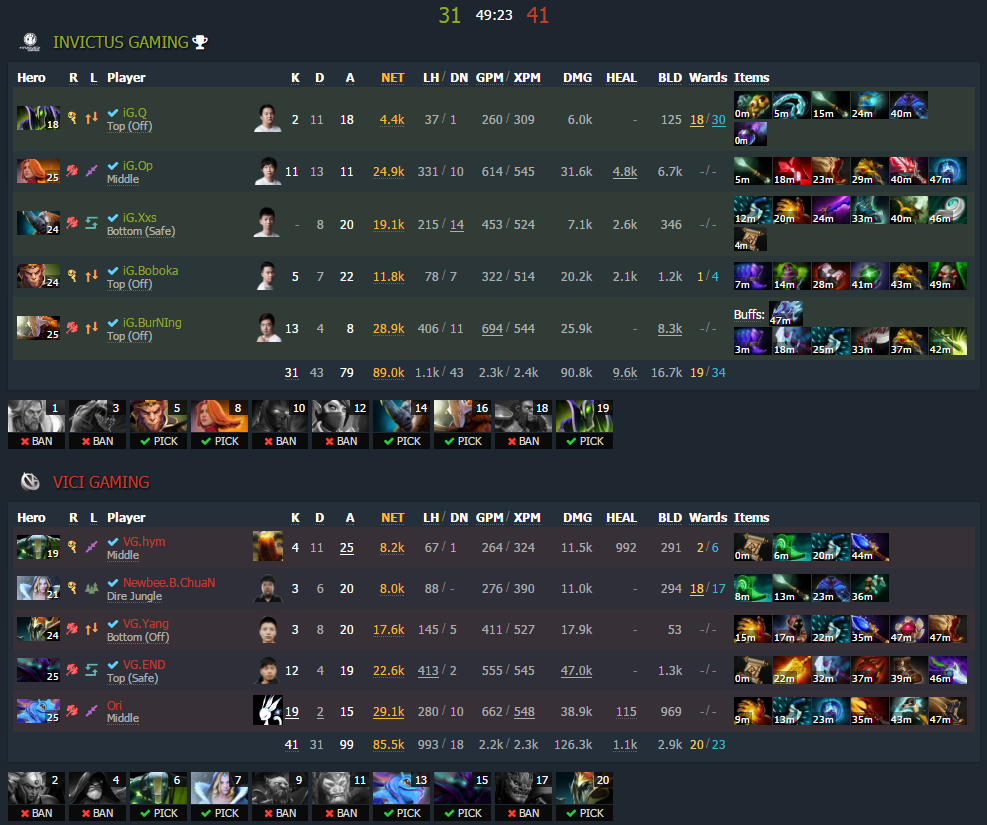 In the final clash, the team of Vici Gaming failed to retain the double advantage again and, destroying two rival's sides, let iG come back. With a smart game for the defense, Invictus Gaming withstood the enemy's attacks and, after one of them, within which the VG's carry-heroes went to the tavern, found the powers for a final push.
An idea of the iG's players was successfully realized and they smashed the opponent's throne, picking up this match with the score of 3-2 after the failing two first maps.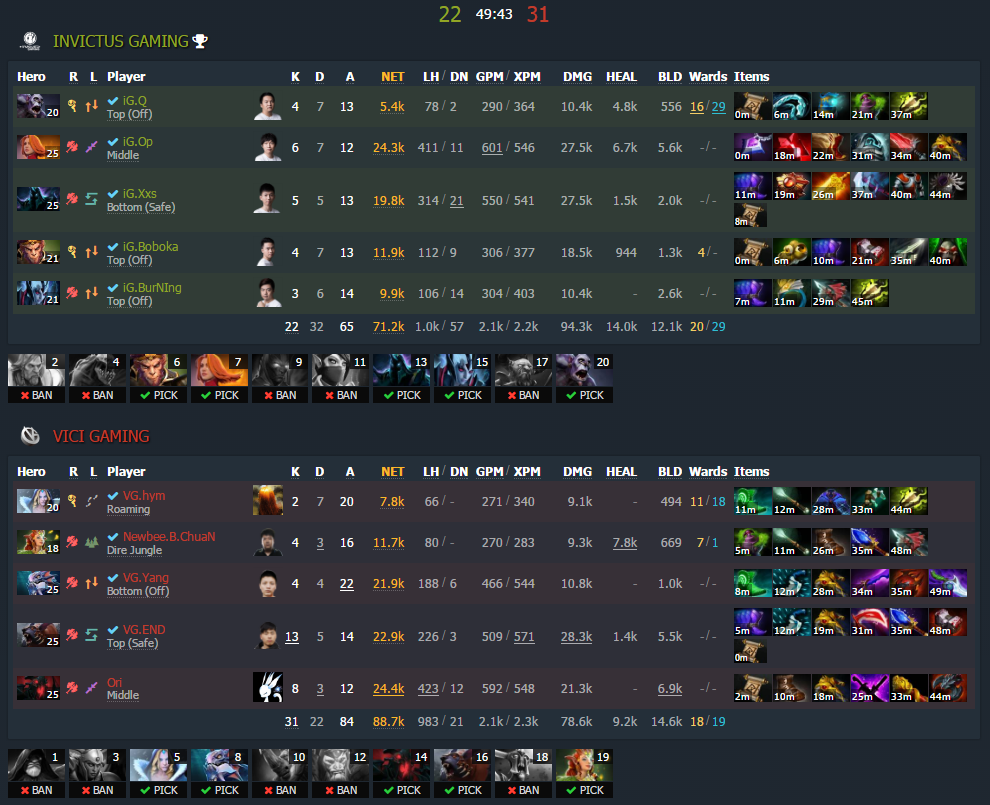 Thus, Invictus Gaming join Team VGJ and Newbee in the participant-list of the LAN-finals of SL i-League Dota 2 Invitational S2. Stay on our site and you'll be the first to learn the details of other regional qualifiers.