CIS Minor: second day of closed qualifications schedule
The second day of the closed qualifications to CIS Minor will bring the names of the first participants of the LAN-finals, which will be held from June 8 to 11 in Moscow. The "winners" matches will be played on May 17 in groups B, C and D.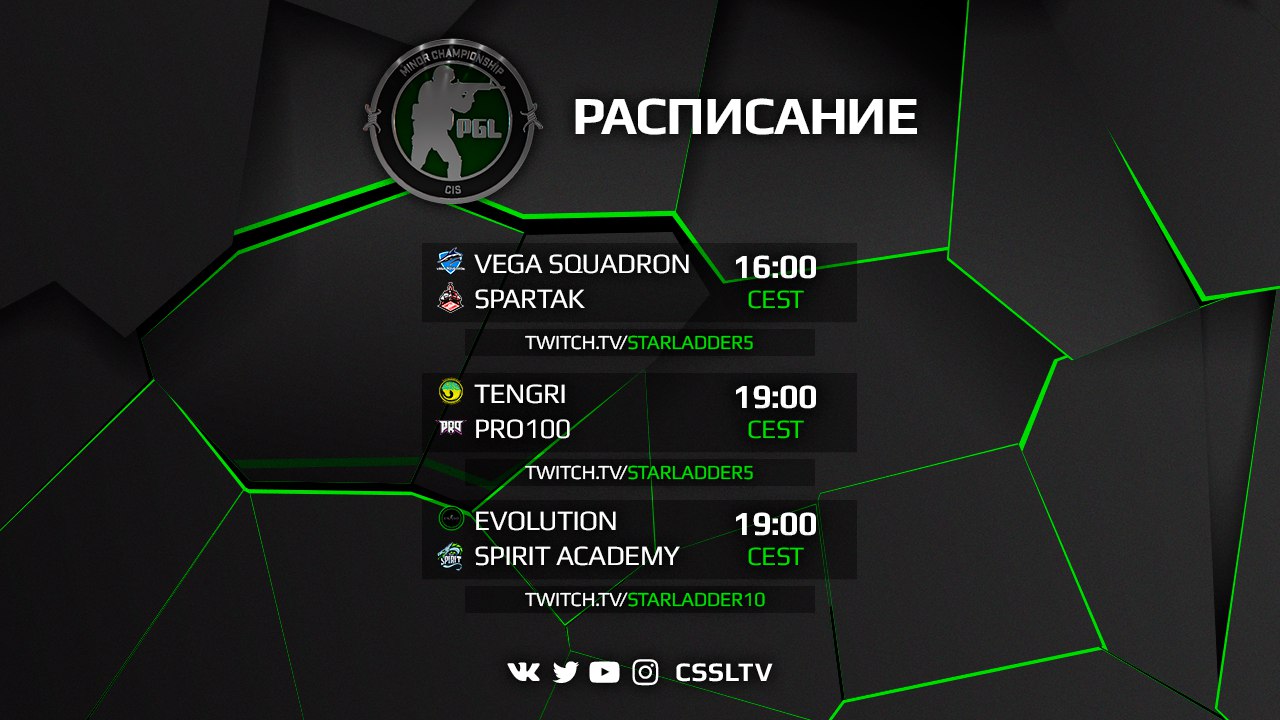 Schedule of matches of closed qualifications of CIS Minor in Kiev/Moscow time:
• 17:00 Vega Squadron vs Spartak. SL4M and Strike on the channel starladder5
• 20:00 Tengri vs pro100. Tafa and Leniniw on starladder5
• 20:00 Evolution vs Spirit Academy. Kvan and Okroha on the channel starladder10
Match records of the
CIS Minor
will be published on
YouTube channel
.