CS:GO
April 14, 2019 05:30
FaZe Clan defeat Team Liquid to win BLAST Pro Series: Miami 2019
The European team, FaZe Clan has become the winner of BLAST Pro Series: Miami 2019 and earned $125,000 of the prize money. In the final match, FaZe defeated the Americans from Team Liquid with a 2-0 score.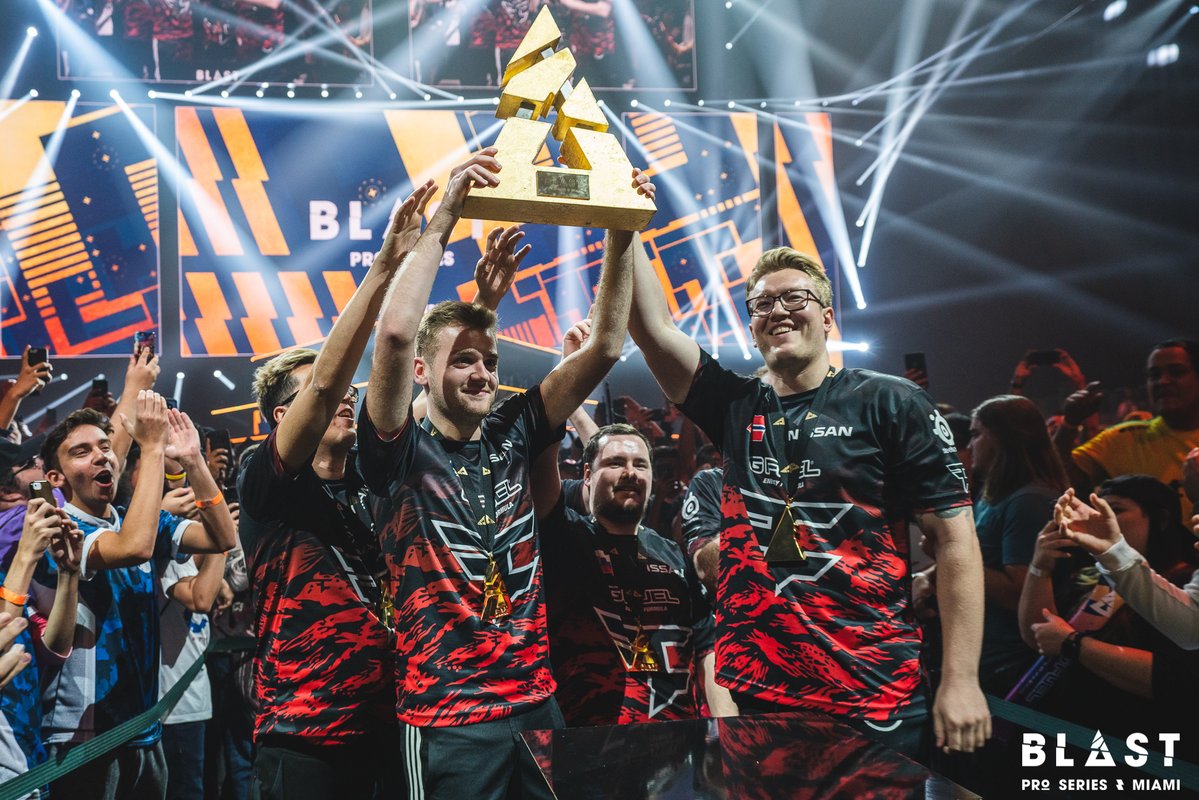 In Miami, FaZe won its second title in 2019
photo credit: RFRSH Entertainment
Mirage was the map where the final meeting kicked off. The Europeans got off to a good start on the T side, winning eight rounds in a row, but later, Liquid finally got on board with their first point, 8-1. TL managed to save themselves from a complete disaster in the first half, 10-5, but they couldn't turn things around as the Ts. It all started from Nikola "NiKo" Kovač's "-4" in the pistol round and ended with the victory for FaZe at 16-6.
The next map to be played was Dust II. Right off the bat, FaZe Clan built a massive advantage as the CTs, and as a result, Liquid were crushed in the first half, 12-3. The American five made a decent attempt to come back as it won nine rounds on the CT side, but it was not enough to stop FaZe. The European squad put an end to this match at 16-12. Håvard "rain" Nygaard was the most efficient player on Dust II, scoring 33 kills (33-17 K-D, 1.86 KDR) on the second map.
The final results of BLAST Pro Series: Miami 2019:
• 1st place — FaZe Clan ($125,000)
• 2nd place — Team Liquid ($50,000)
• 3rd place — MiBR ($25,000 + $20,000 for winning BLAST Pro Standoff)
• 4th place — Natus Vincere ($15,000)
• 5th place — Astralis ($10,000)
• 6th place — Cloud9 ($5,000)

According to HLTV.org, Nikola "NiKo" Kovač is the most valuable player of BLAST Pro Series: Miami 2019. His average rating at this event is 1.44. It is the fifth MVP award in the career of FaZe's captain.
The #BLASTProSeries Miami HLTV x betway MVP award goes to @fazeniko! pic.twitter.com/veiBiDw3HS

— HLTV.org (@HLTVorg) April 13, 2019